2018 Engagement Ring Trends
The other week we looked at some traditional engagement rings. This week we're looking in more detail at the most popular alternatives according to the Pinterest 2018 Wedding report.
Moissanite Rings
If you're like me, moissanite is new for you. After a bit of research courtesy of Brilliant Earth, I discovered moissanite is actually a star jewel. French scientist Henri Moissan discovered microparticles of it in 1893 in a crater in Arizona. How brilliant is that?
Natural moissanite is very rare, so most stones are created in a laboratory with minimal environmental impact. This makes them eco-friendly.
In all aspects, other than price, they are almost identical to diamonds. According to Brilliant Earth, about 30% less for a diamond of similar size and quality. So super sparkly, eco-friendly and wallet friendly. What's not to like?
Oval
Oval shaped stones are enjoying a surge in popularity in engagement rings. They stand out because of their shape while still appearing elegant. Oval diamonds can appear larger than circular diamonds of the same carat and, for some strange reason, they' re more cost effective.
Oval stones are just as beautiful as circular ones, and a bespoke wedding band will ensure the two fit perfectly. If you're after something different with high impact, have a look at the ones by Olive Avenue Jewellery as they are breath-taking.
Art Deco
I know we looked at this style a little while ago, but it deserves a more detailed examination because these rings are seriously eye-catching. Art Deco is an iconic style. A progression from art nouveau, it kept the natural inspirations but lost the flowing shapes and pastel colours in favour of bolder, geometric shapes.
With its roots in the 1920's and 30's, this style grew in popularity at the time of the birth of the silver screen and the Hollywood starlets. To me, these rings have an aura of a different time of elegance, glamour and the energy the period stood for.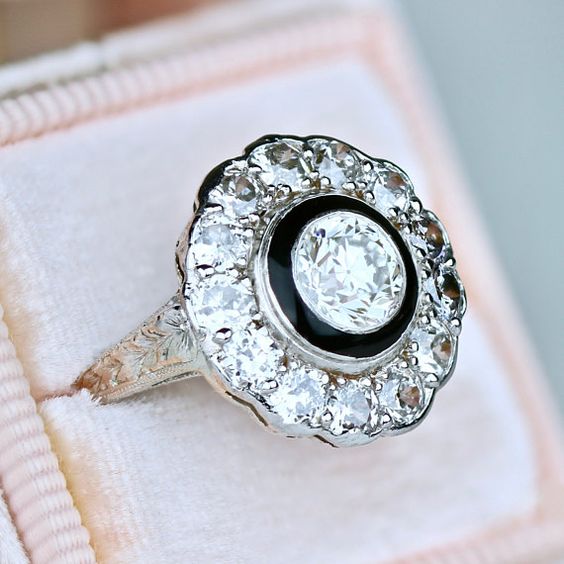 Check back soon for the must have wedding rings of 2018!
Why not join us at our next Wedding Fair on 20th May 2018 – Wedstival Wedding Fair
https://www.capesthorne.com/wp-content/uploads/2016/10/capesthorne-hall-logo_340x.png
0
0
Sarah Deeming
https://www.capesthorne.com/wp-content/uploads/2016/10/capesthorne-hall-logo_340x.png
Sarah Deeming
2018-05-09 09:06:50
2021-01-19 13:08:19
2018 Engagement Ring Trends