It's important to choose the right shoes for your wedding day because you'll be on your feet all day. But comfortable doesn't have to mean boring. Check out the following points to consider when picking them and get inspiration from these beautiful shoes. Or click on the links and become their proud owner!
Height
Image source- Sophia Webster
What do you normally wear? When I was getting married I wore high heels daily without discomfort, so I picked a similar sized heel for my wedding shoes.
Had I worn mid or kitten heels then I would have chosen them. Your wedding day is not the day to play with heels that might be too high for you and disrupt your day.
Image Source – John Lewis Ted Baker
Some women don't wear heels at all. There are some gorgeous flats or sandals, perfect for summer weddings. They'll keep your toes cool and you dancing all night. 
Image Source – Dune London
Or what about trainers? There is a growing trend of brides who want the ultimate in comfort and nothing is more comfortable than a good pair of trainers. These are perfect for the relaxed wedding where shoes come second after spending quality time with friends and family.
Image Source – Debenhams
Style
If you have a style you prefer, then now is not the time to mess with that. For me, it's peep toe whether it's snowing, raining or glorious sunshine. I find closed toe shoes too restrictive. Like with heel height, your wedding day is not the day to experiment unless you have ample time to wear them in beforehand.
Image Source – John Lewis Dune
Image Source – Jimmy Choo
Image Source – John Lewis Rainbow Club
Image Source – John Lewis Rainbow Club
Brand
There are some big named brands in wedding shoes. They come with a price tag to match but don't we all deserve a little luxury?
Image Source – Sophia Webster
However, if your priorities mean you need your budget elsewhere there are some fantastically glamorous shoes. No one will ever know they're high street brands.
Image Source – Debenhams
And finally, I'm leaving you with these beauties. They are so like my own weddings shoes I couldn't help myself.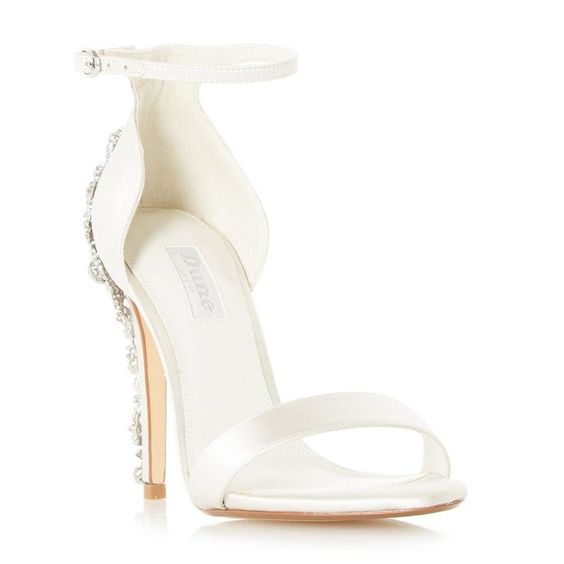 Image Source – Dune London
Enjoy your shoe hunt and if you can't decide then get more than one pair; one for the day, one for the evening!
http://www.capesthorne.com/wp-content/uploads/2016/10/capesthorne-hall-logo_340x.png
0
0
Sarah Deeming
http://www.capesthorne.com/wp-content/uploads/2016/10/capesthorne-hall-logo_340x.png
Sarah Deeming
2018-07-19 10:40:39
2018-07-19 10:59:24
Wedding Shoes