Best of Bridal Spring-Summer 2018
Catwalks across the globe have recently seen the launch of next year's Bridal wear and just when you think designs couldn't get any more luscious and swoon-worthy…they do. But this season's collections featured some exciting new names amongst the ever-faithful favourites, such as Ellie Saab and Jenny Packham. Here are our favourite designers from the recent launch of Bridal wear to whet your appetite for dress shopping;
Reformation
Los Angeles label, formed in 2009, are the epitome of effortless chic. What's even better is that at the core of this brand is sustainability, sourcing sustainable fabrics and vintage garments to inspire a sustainable way to be fashionable.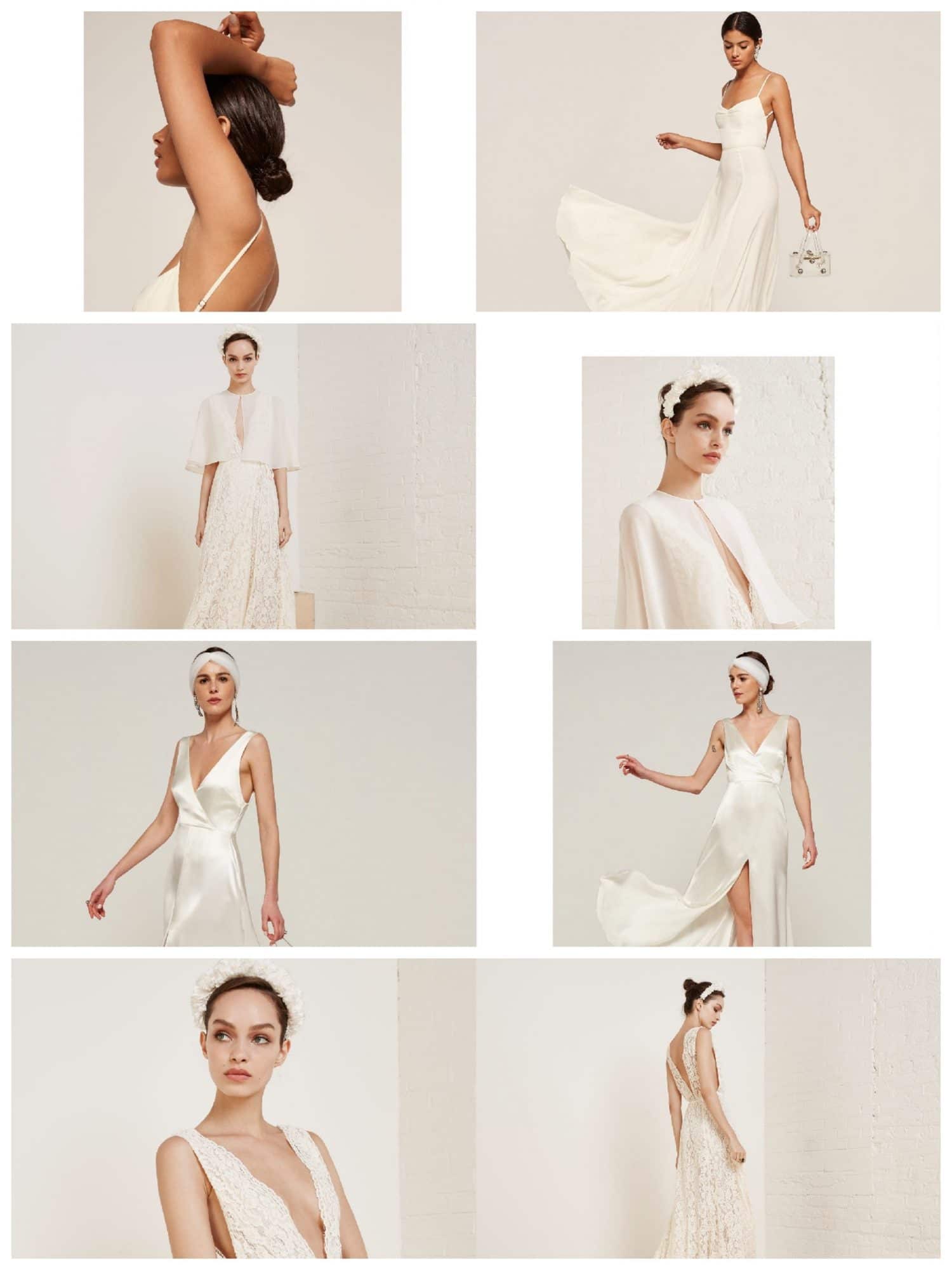 Ellie Saab
Ellie Saab has been around since 1964 and her designs are characterised by a gentle combination of timeless elegance and flamboyancy. This seasons collection is no different, featuring a plethora of lace, A-line skirts and clean cut silhouettes.
Jenny Packham
A favourite on the market throughout the 21st Century, Packham has retained her 1920's beadwork signature, but also ventured out with some bolder textures, including frills and tapestry. Jenny Packham is the queen of the column and sheath shape dress.
Carolina Herrera
Carolina has really hit it out of the ball park this season, managing to incorporate a wide range of shapes and styles to tempt the appetite of a variety of Brides. From bold sleeves, to romantic lace, there is something for everyone in this masterful collection.
Cathleen Jia
One of the exciting new names we referred to, Cathleen Jia is an Australian Designer that combines vintage inspiration with a modern edge. Her ethos is to design bridal wear that "mirrors your individuality, flatters your unique figure yet comfortable enough so you can eat, drink, laugh and dance the night away." Perfection.
Savannah Miller
Savannah Miller, sister of actress Sienna Miller, is an English fashion designer, known for her bohemian style. Last year, Savannah collaborated with New York based bohemian bridal boutique Stone Fox Bride. Following the success of that collection, Savannah has launched her eponymous bridal collection. Another master of the sheath shaped dress, Savannah's designs are ethereal, relaxed and simple – dresses that YOU wear rather than wear you.
Dany Mizrachhi
Last but not least, ailing from Tel Aviv, Israeli designer Dany Mizrachi is celebrating 25 year's in the fashion world, with his signature cutting edge, one of a kind bridal creations. Another designer whose bold choices suit a wide range of tastes, this collection is daringly sensual and dramatic.
https://www.capesthorne.com/wp-content/uploads/2016/10/capesthorne-hall-logo_340x.png
0
0
Jenn Clempner
https://www.capesthorne.com/wp-content/uploads/2016/10/capesthorne-hall-logo_340x.png
Jenn Clempner
2017-05-05 09:35:47
2017-06-08 10:03:49
Best of Bridal Spring-Summer 2018