Inspiring Bridesmaid Trends
Most wedding traditions have been round for centuries. Although many have evolved over time, today's couples are looking to move away from some of these time-old traditions. Let's start with some current inspiring bridesmaid trends:
The Maid of Honour Speech
We indeed live in a modern world where the tradition of male only speeches at wedding days is very much in the past. Brides these days increasingly give the baton over to their closest female friends to say a few words. In fact, speeches across the board have become a popular wedding trend – Best Men, Best Women, Dads, Mums, Pets…
Miss-Match Dresses
Less than 5 years ago, attiring your maids in different dresses was absolutely unheard of. Now, it is text-book for any bride to choose differing colours, lengths and styles for her maids. This has opened up a wealth of opportunity for the Bridal party and a massive sigh of relief for bridesmaids not having to fit into one dress of choice!
Brightly Coloured Dresses
As much as blush pinks, muted blues and pastels in general are still well loved, last year Brides went nuts for brightly coloured maids, no matter what the season. Similarly, to the miss-match trend, it's about letting your girls stand out from all of your guests and the special ones you've chosen to be by your side that day.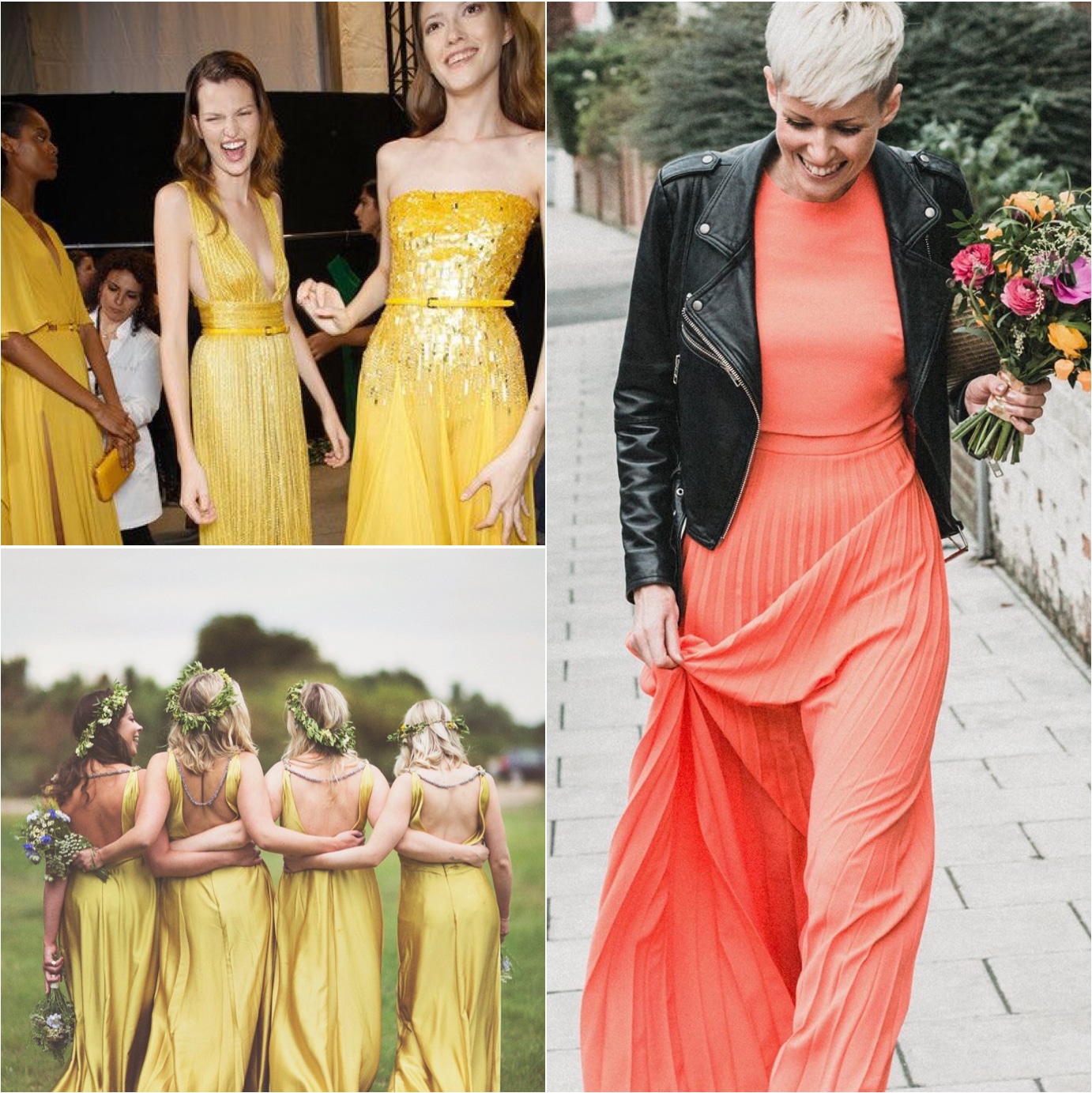 Floral Dresses
Last but not least, floral dresses aren't just for the Brides, but prints for maids have been appearing left, right and centre also. Prints are suited to a multitude of styles as well – be it short, retro dresses or long or floaty boho dresses, floral prints on maids are here to stay.
Photographer Credits: James Melia Photography, India Hobson Photography, Charlotte Hu Photography and On Love & Photography
https://www.capesthorne.com/wp-content/uploads/2016/10/capesthorne-hall-logo_340x.png
0
0
Jenn Clempner
https://www.capesthorne.com/wp-content/uploads/2016/10/capesthorne-hall-logo_340x.png
Jenn Clempner
2017-02-21 13:40:03
2017-02-21 13:40:03
Inspiring Bridesmaid Trends