Simple & Creative Place-cards
Once the arduous task of writing your guest lists done, the temptation is to believe the hardest part is over. When actually the production of these names for your guest's place-cards can be challenging in itself, particularly if tackled in house. There is a plethora of wonderful and unique ideas for escort cards/place settings/combined favours out there, but if we are honest, not all are hugely cost effective not straight forward. They seem like a wonderful idea to begin with then eat up a great deal of valuable time and a large chunk of your bank balance!
Never fear! Here are 6 unbelievably simple yet effective ideas that can be easily executed by yourselves, or with the assistance of some talented individuals. If you are not all that creatively inclined, why not try Cheshire based artist and illustrator Alex Jones for her gorgeous calligraphy, to assist in bringing these ideas to life
Oyster Shells
Difficult to come by in the countryside, but readily available online. All these need are a steady hand with a permanent calligraphy pen. South Coast Supplies on Etsy are a good place to start for your shell shopping.
Agate
Perhaps not quite as kind on the purse, but absolutely stunning in large quantities, laid lovingly on your tables, agate is available in a multitude of colours, shapes and sizes. Again, available to order on Etsy from Crystal Spirit Store based in London.
Botanical
One of the easiest on this list, if you head down to your local garden centre and browse the indoor plants section, you will find a wealth of inspiration. Consider palm leaves, or any other waxy plant, as they are easier to write on and will last longer.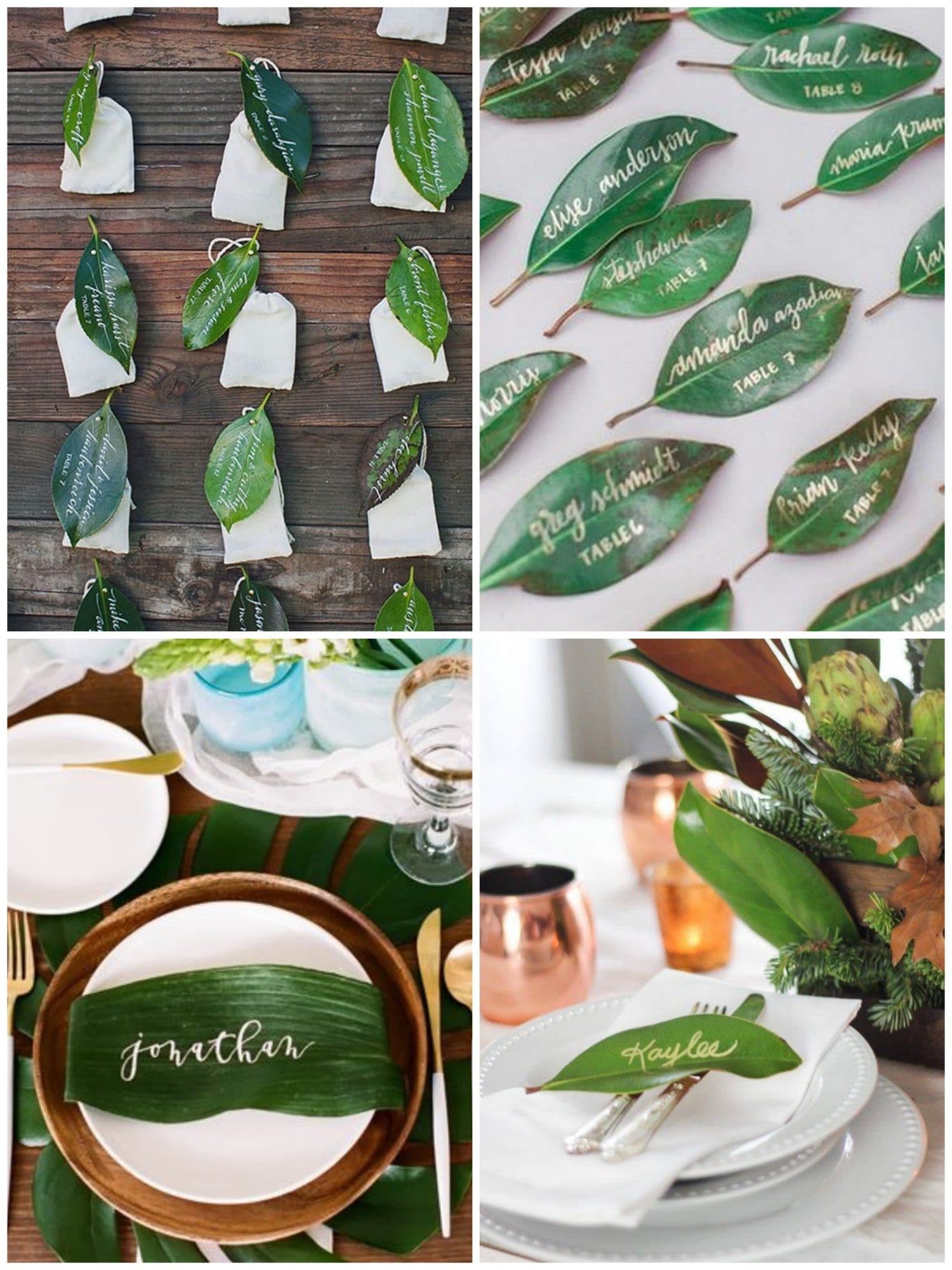 Sprigs
This quite literally means a sprig of anything – lavender, holly, wild flowers, feathers… you name it. Tie your name tags to a bunch, or invest in miniature jars that your guests can take home as a keep sake.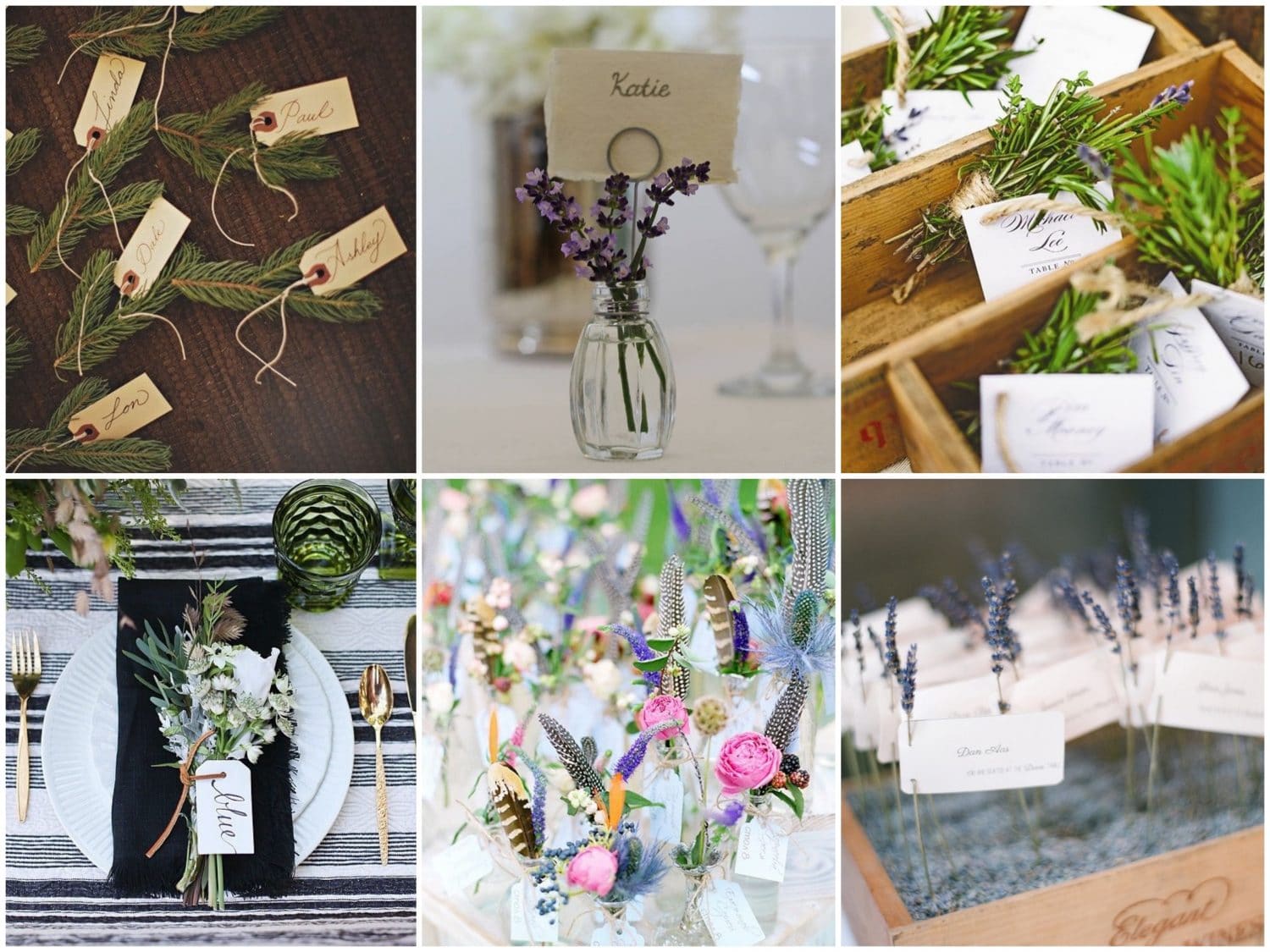 Slate and Stone
Get collecting now! We love the personal element of this idea, as you can pick up flat stone slate from your walks in the country, along the beach, from your garden, etc. Just make sure you select a colour pen that will show up clearly against grey stone colours.
Fruit
Last but not least, here is a really unique yet marvellously simple idea. Choose your favourite fruit, or array of fruits, and either tag names to them or write directly on. Monopolise on the shape, colour and texture of fruit, but make sure it is ripe in case your guests get peckish and decide to take a bite!
https://www.capesthorne.com/wp-content/uploads/2016/10/capesthorne-hall-logo_340x.png
0
0
Jenn Clempner
https://www.capesthorne.com/wp-content/uploads/2016/10/capesthorne-hall-logo_340x.png
Jenn Clempner
2017-05-09 13:19:07
2017-06-08 10:03:17
Simple & Creative Place-cards