The Ultimate Romantic Wedding
In the modern day, we are shrouded by industrial weddings, rustic weddings, destination weddings, retro weddings…all of which are wonderful, but it may make some brides feel as though it's no longer 'okay' to embrace the traditions of the romantic wedding. Some may say that the romantic style is 'typical' for a wedding, but if you can't embrace the full decadence of this style on your wedding day, when else can you?! Here is some inspiration for those out there looking to embrace fully their dreamy, romantic sensibilities.
White on White
…on white on white on white. Layering of different white textures creates a dream-like, magical effect. White isn't just for the bride, but nowadays it's not uncommon nor unspeakable for bridesmaids to also be dressed in white.
Roses
The ultimate romantics flower of choice. Again, layer your roses over and over, in your bouquet, posies and centrepieces for that 18th century oil painting effect. 
Floral Archways
If you are opting for a church wedding, adorn your entrance way with florals for romance epitomised and timeless photo opportunities.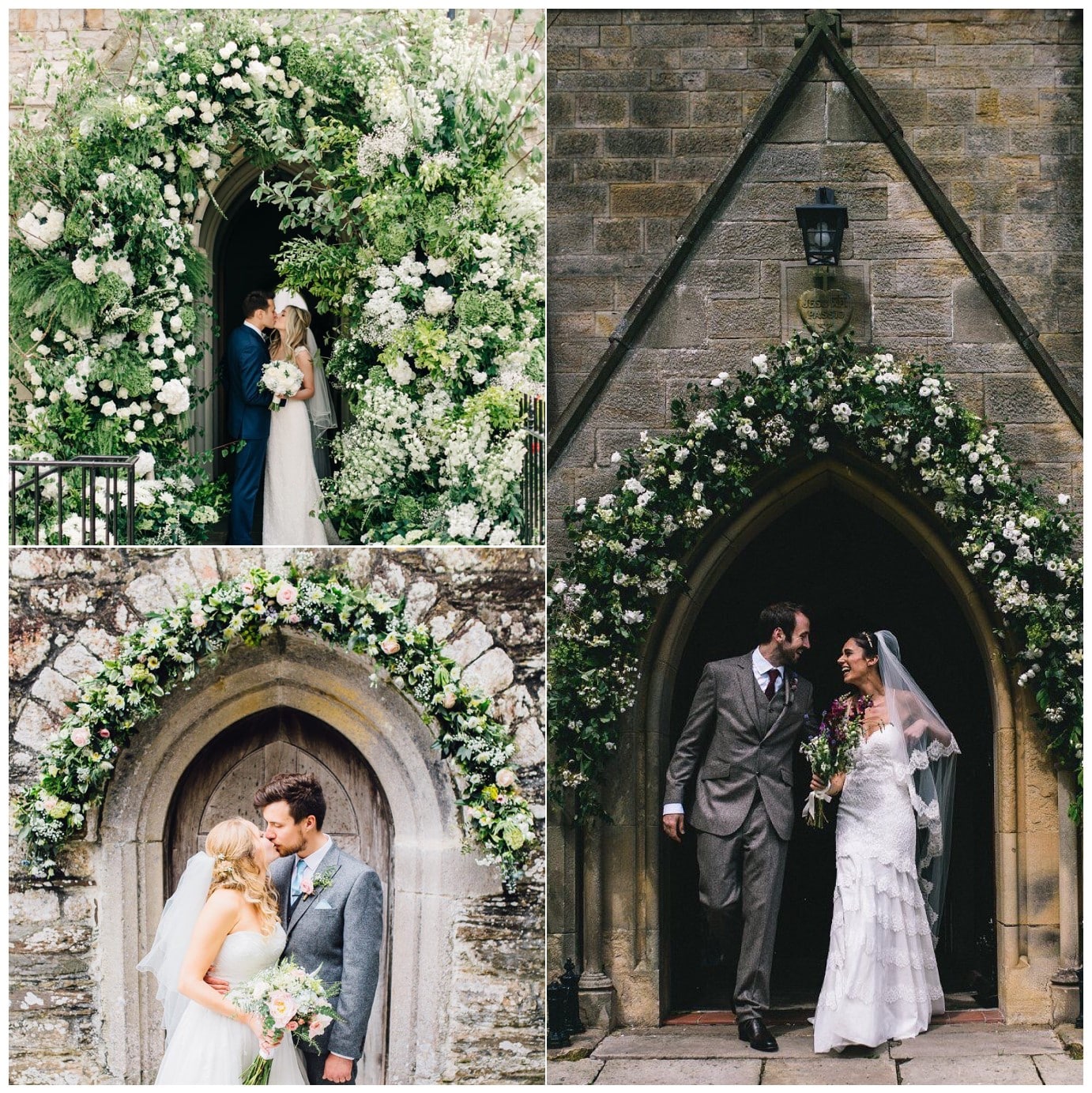 Tulle
Not just for ballerinas and also not just for veils. But speaking of veils, for the ultimate romantic wedding a cathedral length, tulle veil is an absolute must. But tulle can also decorate just about any surface area. Drape from ceilings for a dramatic, French romance novel setting.
Hearts
Because…well what speaks 'romance' more?!
Tapered Candles
If your wedding venue allows candles, tapered in candle sticks at your wedding breakfast is a no brainer. Tapered candles are sophisticated, yet reminiscent of your favourite Disney film's banquet table. Beauty and The Beast eat your heart out.
Adorned Staircases
…so that you and your guests feel as though you are existing within a dream. It's as though the flowers have grown from underneath the floors.
 Stately Home or Castle Venue
Last but certainly not least, if you want a truly, unapologetic, romantic wedding the setting is absolutely key. Then there is no better set for you, than a stately home wedding venue or castle wedding venue. Their walls speak of history, timelessness, longevity and steadfastness. Plus they provide the perfect backdrop to your ultimate romantic wedding.
https://www.capesthorne.com/wp-content/uploads/2016/10/capesthorne-hall-logo_340x.png
0
0
Jenn Clempner
https://www.capesthorne.com/wp-content/uploads/2016/10/capesthorne-hall-logo_340x.png
Jenn Clempner
2016-12-28 12:18:15
2016-12-28 12:18:15
The Ultimate Romantic Wedding