Summer Wedding Seasonal Cocktails
We've covered Winter and Spring-time cocktails, so we really would be amiss if we didn't research some Summer Wedding Seasonal Cocktails for you as well! Summer is the perfect time to branch out with your refreshments, both alcoholic and non-alcoholic. Think outside the box and, instead of Pimms and lemonade, exchange for vibrant flavours that will set taste buds dancing.
PASSION FRUIT & STRAWBERRY MOJITO
Serves 1
1 passion fruit
half a lime sliced into 4 pieces
1 tbsp agave syrup
6 mint leaves
25ml white rum
1/2 cup strawberries
1/2 cup ice
Soda water
Additional passion fruit & mint for garnish
You will need a strong blender.
Muddle together half of the fresh passion fruit (cut into quarters) in a glass with 4 pieces of lime, add the agave syrup, 6 mint leaves and 25ml of the rum of your choice.
Blend your strawberries and ice in the blender until you have a lovely pink slushy consistency then pop that into the glass too.
Top up the glass with soda water until it's full then add on your garnishes.
Cited from Bespoke Bride Blog
PEACHY CHAMPAGNE SPRITZER
Serves 2
3 ounces Peach Schnapps
2 ounces ice wine or other white wine
champagne or prosecco to top
peach wedges
raspberries
leaves mint for garnish
Place lots of ice in two glasses.
In a jug place all the alcohol.
Evenly divide between the glasses.
Garnish with mint leaves, peach slices and fresh raspberries.
Cited from Wild Orchard Blog 
BLUEBERRY MOJITO
Serves 2
1 cup fresh blueberries (set aside a few for garnish if desired)
4 ounces rum
10 fresh mint leaves
2 teaspoons white sugar
juice of 2 limes
6 ounces club soda
ice cubes
Blend the blueberries until they are smooth. Set aside.
Use a muddler or wooden spoon to blend in mint leaves and sugar.
Stir in rum, lime juice, and blueberry mixture.
Pour over club soda & ice. Gently stir.
Garnish with extra blueberries, lime and mint, if desired.
Cited from Baking Beauty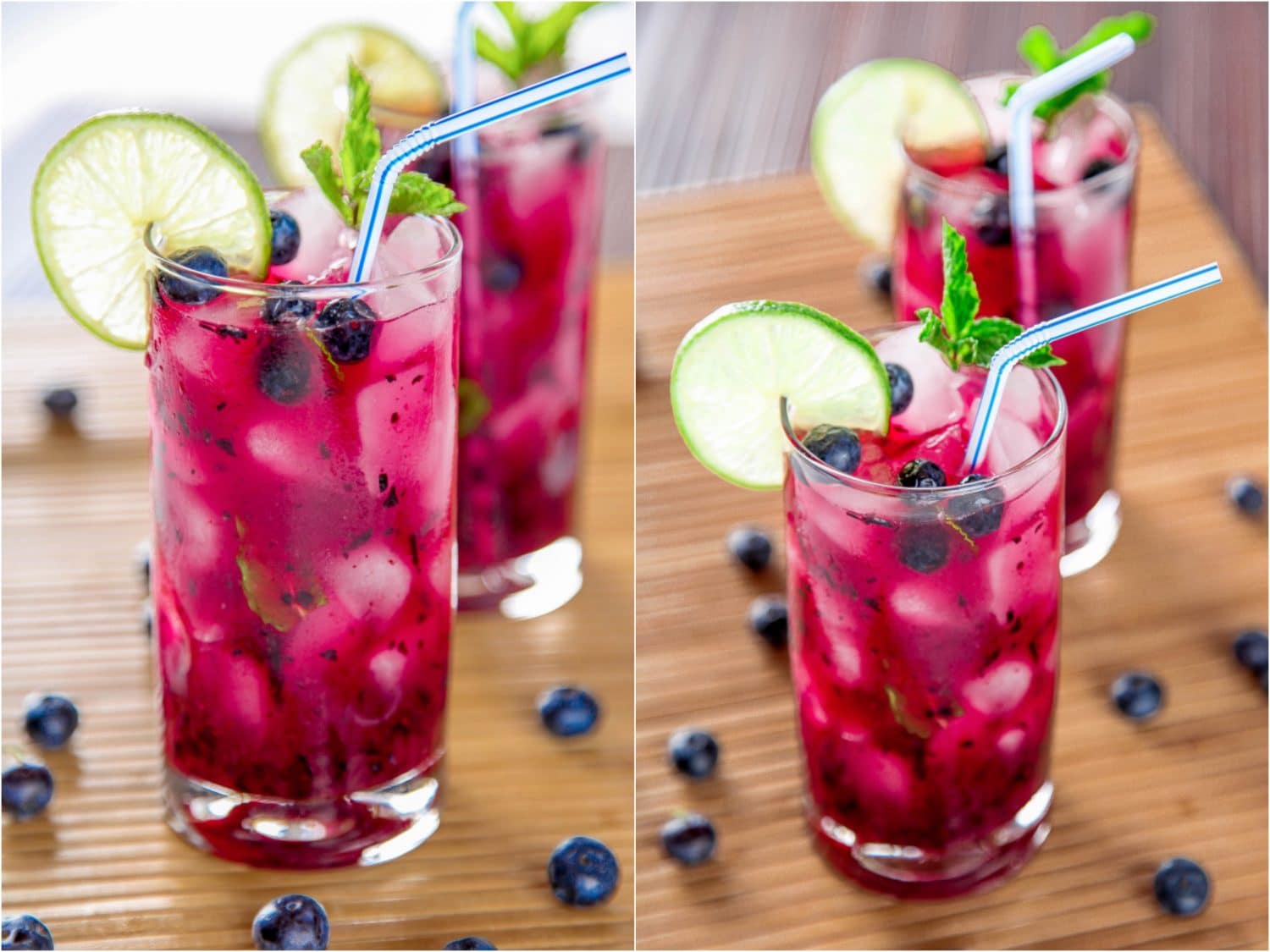 BLACKBERRY PROSECCO COCKTAIL or 'THE LOVE POTION COCKTAIL'
Serves 4
FOR THE BLACKBERRY SYRUP
1/3 cup blackberries, plus 8 more for garnish
1/3 cup water
1/3 cup sugar
FOR THE COCKTAIL
1 bottle of prosecco or champagne
FOR THE GARNISH
4 sprigs of thyme
In a small saucepan, bring the blackberries, water and sugar to a boil. Turn to low and let simmer for 10 minutes. Strain blackberries and let syrup cool.
Add 2 tbsp. of syrup to the bottom of each glass. Top with champagne and add in a sprig of thyme and 2 blackberries.
Cited from Jacquelyn Clark 
https://www.capesthorne.com/wp-content/uploads/2016/10/capesthorne-hall-logo_340x.png
0
0
Jenn Clempner
https://www.capesthorne.com/wp-content/uploads/2016/10/capesthorne-hall-logo_340x.png
Jenn Clempner
2017-06-06 14:20:57
2021-01-19 12:38:28
Summer Wedding Seasonal Cocktails