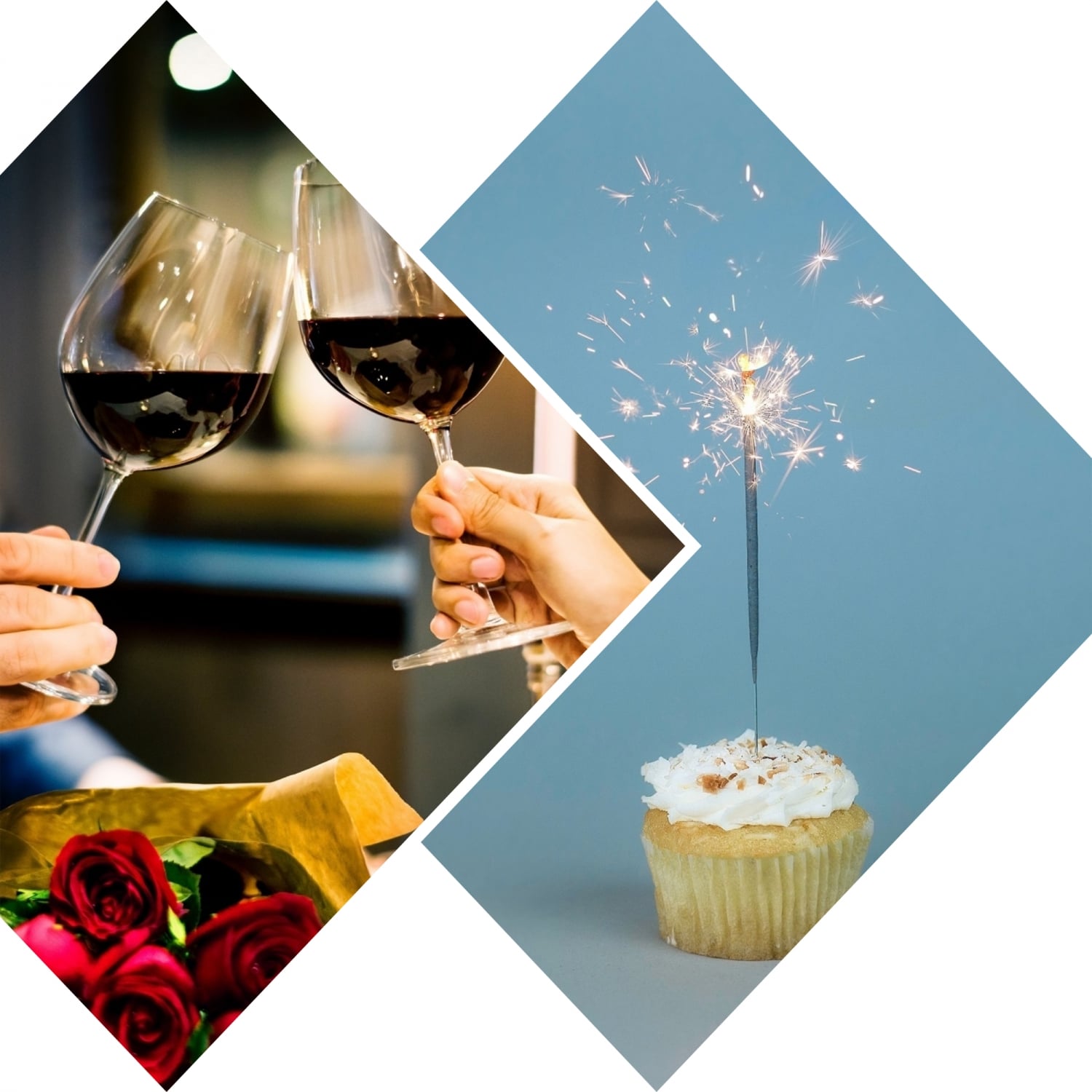 As the year draws to an end, I realise that I've been doing this for twelve months now and am struck by two questions.
Where did the year go?
What gifts are traditionally given for first year anniversaries?
I also realised that there are many of you who have gotten married in my first year so it's like we're sharing our anniversary. These days there are always two themes you can choose from; traditional or modern.
Modern
The modern present for your first wedding anniversary is a clock. That's self-explanatory and I won't go into much detail. An alarm clock for your other half's bedside cabinet, a watch, a cool wall clock. You get the idea.
Traditional
The traditional gift is a little more interesting and gives you more creative scope. It's paper. At first, I can imagine you're scratching your head thinking how you can turn paper into a meaningful, thoughtful gift. I promise you, it isn't that hard and once you've started with ideas there'll be no stopping you.
Tickets
Concerts, sporting events, theatre, cinema, all these events and many others besides give you tickets which are all printed on paper. We went to the theatre to see Chicago and I reckon somewhere I still have the tickets and programme from it.
Aeroplane
Want to go bigger? Aeroplane tickets are paper, and you'll probably need your passport which is full of paper.
Books
Last year the sale of hard copy books rose. If your other half is a book lover, then they would love nothing more than being indulged in their passion. As I always say, it's not hoarding if its books.
Jar of Love
For something more homemade and sentimental, why not fill a jar with all the things you love about them. After your wedding and honeymoon, you might find there is a bit of a lull, almost an anti-climax and this is a lovely romantic way to remind your partner how much you love them.
Do you see how easy it is to give a meaningful paper present that fits your lifestyle? And now I've given you a few ideas, you've probably got a hundred ways you can personalise it for the love of your life. However, you choose to remember the day, have a great anniversary!
https://www.capesthorne.com/wp-content/uploads/2016/10/capesthorne-hall-logo_340x.png
0
0
Sarah Deeming
https://www.capesthorne.com/wp-content/uploads/2016/10/capesthorne-hall-logo_340x.png
Sarah Deeming
2019-01-08 12:31:08
2019-01-08 12:48:33
1st Year Anniversary