Music at a wedding can make or break the party. You want tunes that will fill the dance floor instead of clearing it. So here are five ways you can guarantee you'll have a party to remember…
Ask Your Guests
At the bottom of your RSVP, you could include a space for your guests to give you a couple of their favourite songs. Give these to your DJ before your big day, so they can work a playlist together which includes them.
Ask all your guests to respond, especially any children attending. It will make them feel part of the celebrations.
First Songs
A romantic idea is to ask all the married couples what their first dance song was and include these. They can relive their special day while celebrating yours. It could also give you some inspiration if you're struggling to decide on your own first dance song.
Only Your Favourites
This is a personal thing, but nothing will get me off the dance floor quicker than some cheesy number from the 70s that is played at every wedding. If you have a particular set of songs you feel are overplayed at weddings, or just overplayed in general, make sure your DJ knows, so they can remove them from their playlist.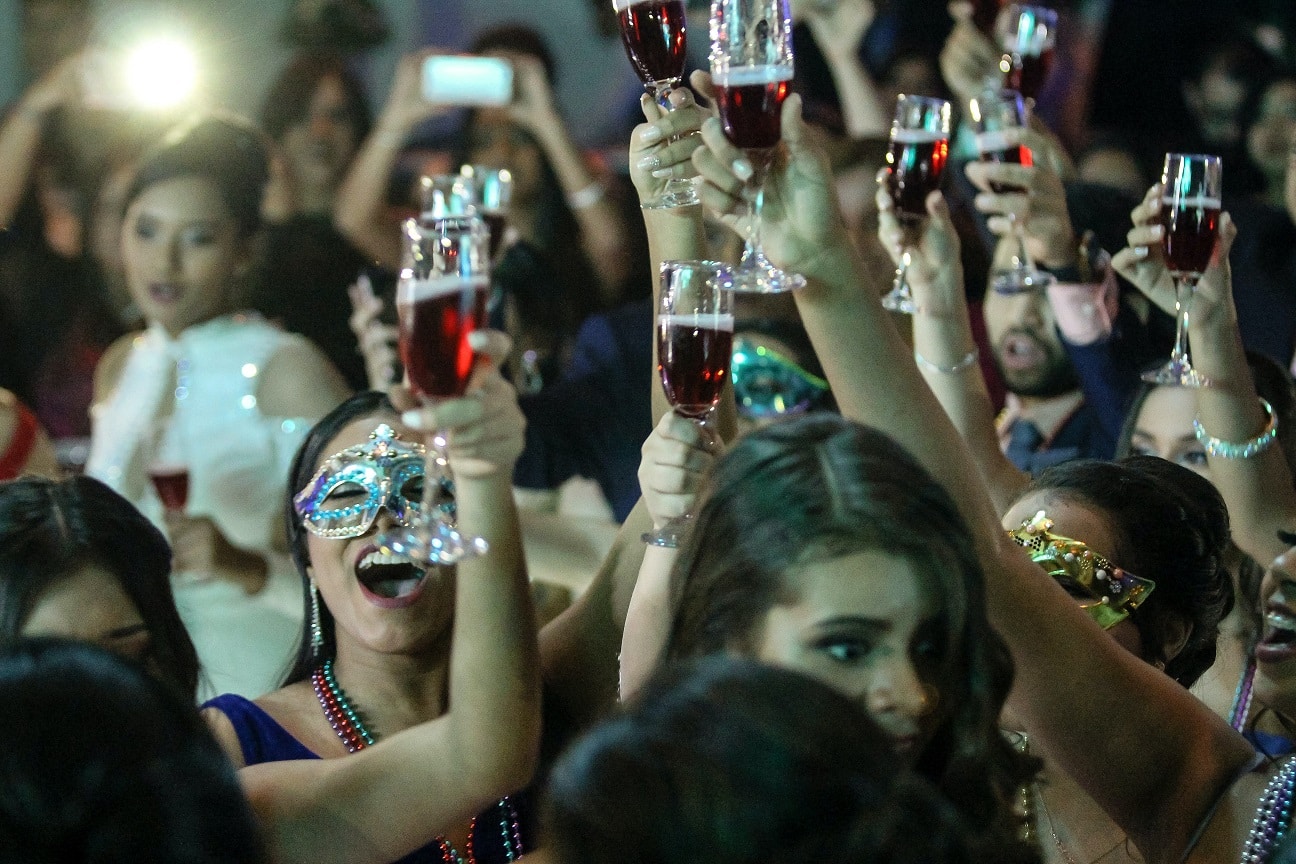 Number 1s
Recently, I attended an online 30th birthday party, and the host played a mashup of the top songs from the 00s to 2020. There were loads of brilliant songs I'd forgotten about, which went straight onto my playlist, and we had a brilliant night.
Starting in your teenage decade and working up to now, have a selection of iconic songs to be played at your wedding. You'll have some songs you wouldn't typically hear at a wedding, and that will make yours stand out from the others.
Karaoke
For something completely different, hire a karaoke machine for your guests to use during the night. Let them know about this in advance on the invites, so they can RSVP they'd like to take part, and what songs they'd like to do. This will help your DJ plan the evening for maximum entertainment.
Why not take a look at our other wedding blogs for more inspiration!
https://www.capesthorne.com/wp-content/uploads/2016/10/capesthorne-hall-logo_340x.png
0
0
Sarah Deeming
https://www.capesthorne.com/wp-content/uploads/2016/10/capesthorne-hall-logo_340x.png
Sarah Deeming
2021-03-04 11:21:27
2021-03-04 11:22:09
5 Wedding Music Ideas