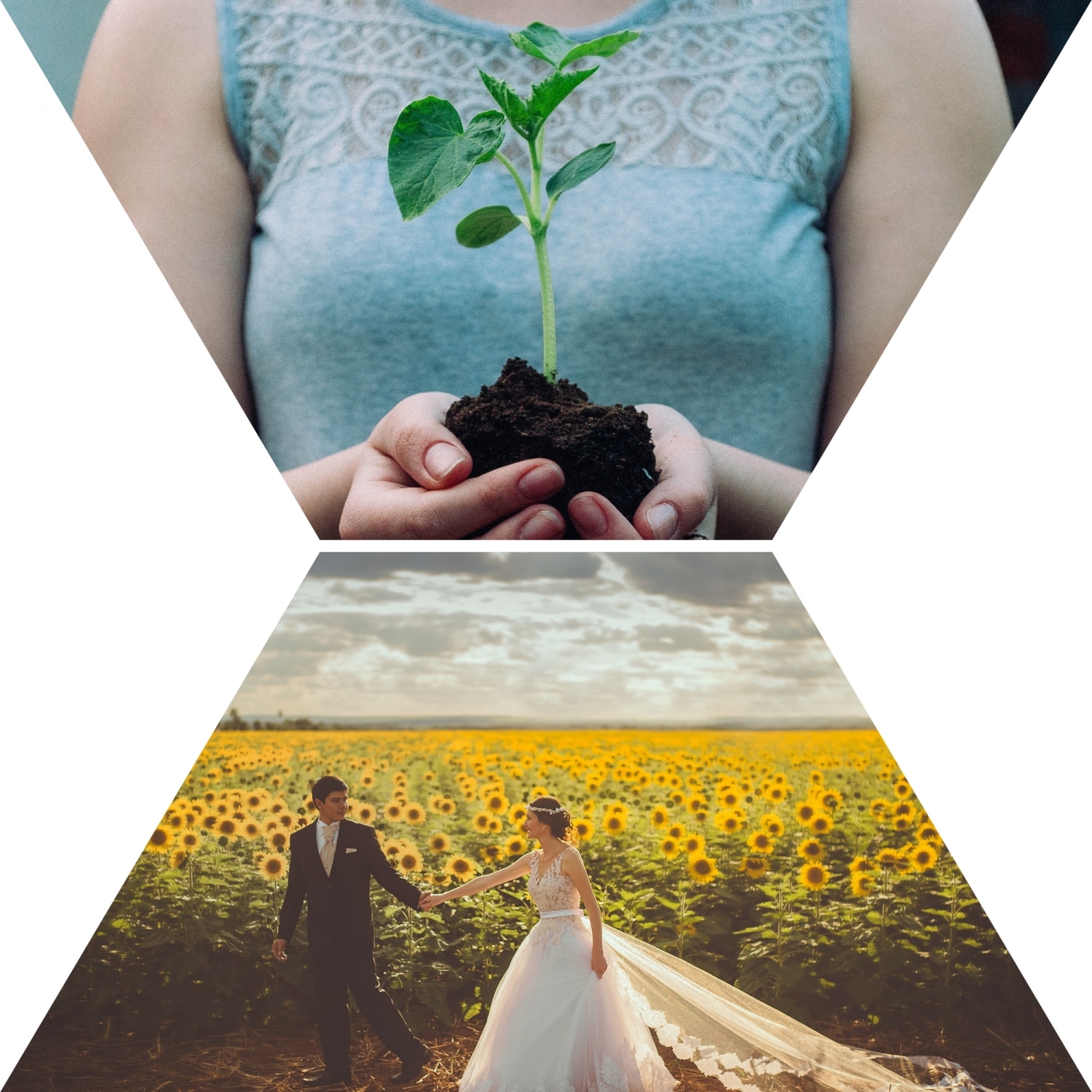 In this blog, we're carrying on looking at how we can limit our wedding's impact on the environment, particularly using technology and transport.
Technology
For a greener wedding, technology is your friend. Invitations are not very eco-friendly, the glossy paper they're printed on can't be recycled and they create a carbon footprint reaching their destination. On the other hand, emails don't need vehicles to get to your guests, they're hard to lose and easy to respond to.
Emails won't work for everyone. We all know people who are not tech-savvy. For those people, you can get invites that are eco-friendly, printed on recycled paper without all the gloss and glitz that make other invites harder to recycle.
Seating plans can also be quite wasteful, great for the day but never looked at afterwards. Again, technology provides a solution. You could use a projector to put the seating plan on a wall or give the plan to the groomsmen, via email of course, so they can show guests to their seats using their tablets or phones.
The order of service is another aspect of weddings that can be changed with technology. Lots of churches and wedding venues have projector screens which you could utilise for your order of service and save on paper and printing.
Transport
You can hire buses to transport your guests rather than lots of cars. My sister did this for her wedding and nearly a year later my kids still talk about it, not because it was environmentally friendly, but because it was an exciting experience.
For yourself, don't have a car. You could use the same bus as your guests, or a horse drawn carriage.
The best way to reduce the impact of transport is having everything in one place. By having your full wedding day at Capesthorne your guests won't need to use their cars at all. They can walk from your service at one of our three stunning wedding ceremony locations to your reception venue.
Another bonus from using any of these options is they are relatively stress-free. You don't need to worry about printing or decorating your invites, services or seating plan. One less thing for you to worry about is only going to make your day easier.
https://www.capesthorne.com/wp-content/uploads/2016/10/capesthorne-hall-logo_340x.png
0
0
Sarah Deeming
https://www.capesthorne.com/wp-content/uploads/2016/10/capesthorne-hall-logo_340x.png
Sarah Deeming
2019-04-04 14:58:31
2019-04-04 15:41:43
An Easy Eco Wedding