Entertainment for the youngest
To have children or not to have children. This is a question every bride must face. Sometimes it's an easy answer. If none of your friends have any children then it's not something you need to think about. Also, if by not including children, you risk friends and family who matter to you not coming then that's also an easy answer. It isn't a problem though, here are some easy ways to keep your youngest guests entertained.
Favours
When my uncle got married, there were loads of kids at the wedding and the children had different favours from the adults, all designed to keep them happy at the table. They had colouring pads and crayons, jars of sweets and little toys. Everyone was happy.
Of course, that said, if you're going to fill your tables with photo booth props then you'll keep children of all ages happy.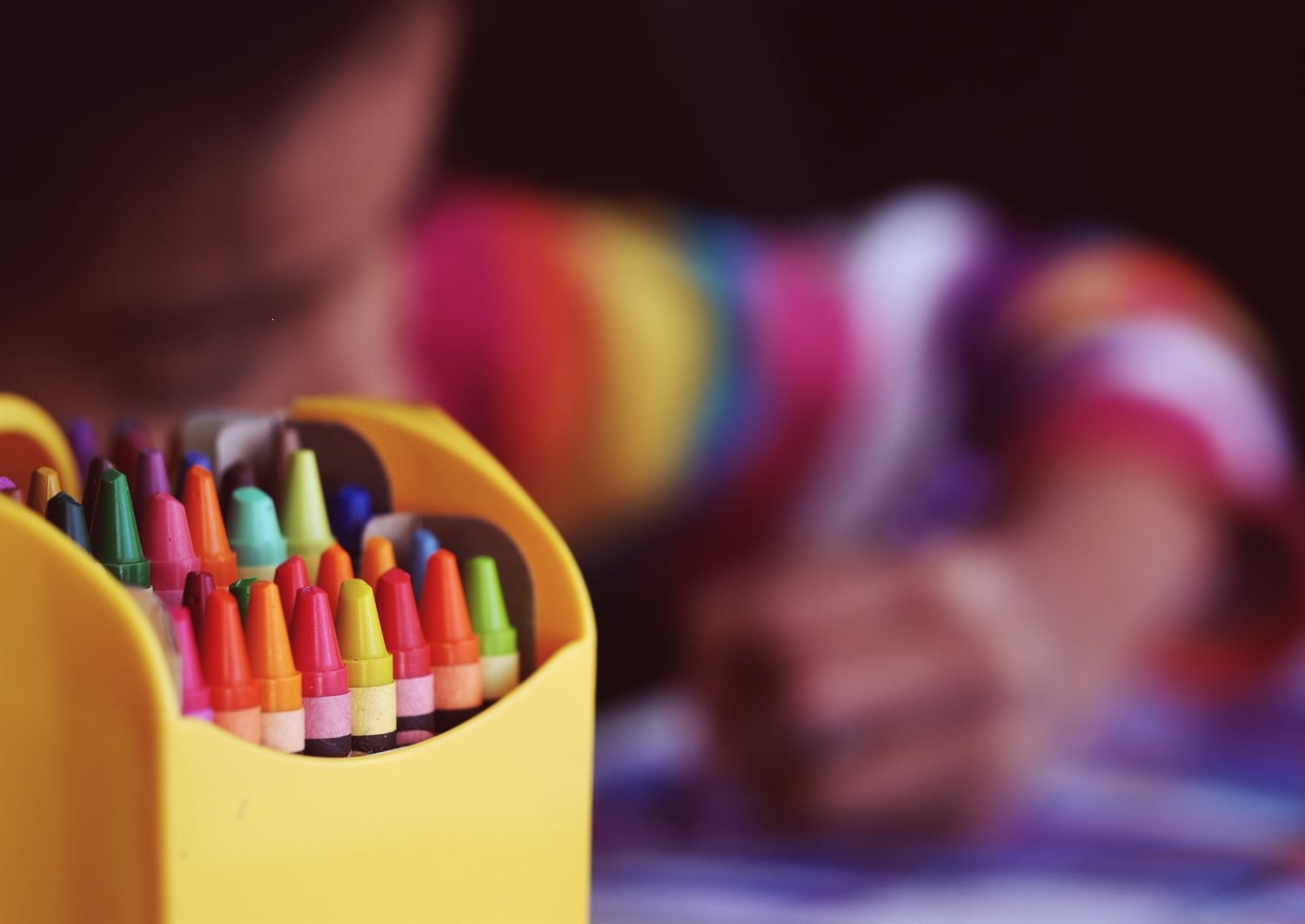 Designated area
Kid's make noise. This is a fundamental truth we can't escape, so don't fight it you won't win. But you can instil an element of control. Have an area designated for children with colouring items, picture books and toys or games. This gives them somewhere to have some time out when the formalities of the day start to stifle them.
If you're having a church wedding some of them have areas like this already so it's worth checking before you go all out on this element.
Music
It is an ancient tradition that no one goes on the dance floor at a wedding until a certain amount of alcohol has been consumed. Unless, of course, you're a child in which case you strut your stuff the minute the music starts. Why not embrace this. Dedicate the start of your night to child friendly music. You can switch it up when they go.
Wide spaces
I have kids, two of them. At any event we attend as a family, the first thing I do is check there is somewhere for them to run around because that's what kids do. As a parent, I am also happy with that because the more space they have, the less likely they are to break anything. When looking at your venue check there are spaces for them to run around in. Nothing relaxes a parent at a function than knowing their kids can't break stuff.
Other ideas
If you're hiring entertainment for the lulls in the day between photographs, meals, dancing, etc, don't forget the children. Bouncy castles, group games, even simple things like bubble machines will entertain your younger guests. It also gives their parents a chance to relax which means they'll remember your wedding for all the right reasons.
https://www.capesthorne.com/wp-content/uploads/2016/10/capesthorne-hall-logo_340x.png
0
0
Sarah Deeming
https://www.capesthorne.com/wp-content/uploads/2016/10/capesthorne-hall-logo_340x.png
Sarah Deeming
2019-01-18 10:50:56
2019-01-18 10:57:09
Entertainment for the youngest