Father of the Bride Responsibilities
Congratulations! Your daughter is getting married, and that's a cause of celebration. Once the champagne has finished, you may be wondering what your responsibilities are as the father of the bride. Here is a handy guide to those responsibilities so you can bring your A-Game to the proceedings.
Financial Responsibilities
Traditionally, the bride's father had responsibility for paying for the whole wedding even though they had very little to do in the planning stage other than getting their wallet out.
Things have changed now, and costs are split between the couple and their families. How that split occurs will be different for each family, so it is worth having the conversation upfront with your daughter and her partner, so everyone knows where they stand.
Attend Stag Do
Couples tend to have several different stag and hen dos to suit the people attending. If you are invited, then you should go. It's an excellent opportunity to meet the groomsmen before the day and to show the groom how much you value him.
Travel with Bride
It isn't really until the day that your responsibilities start as the father of the bride. Helping your daughter getting ready is a big thing, maybe making sure she eats and drinks while getting ready. No one wants her fainting halfway through the photos because she hasn't had anything to drink all day.
Once they are ready, it's your job to get her in the car, or carriage, and to the ceremony venue on time. This is the perfect moment for reflection, see how she is and tell her how proud of her you are before the day really starts.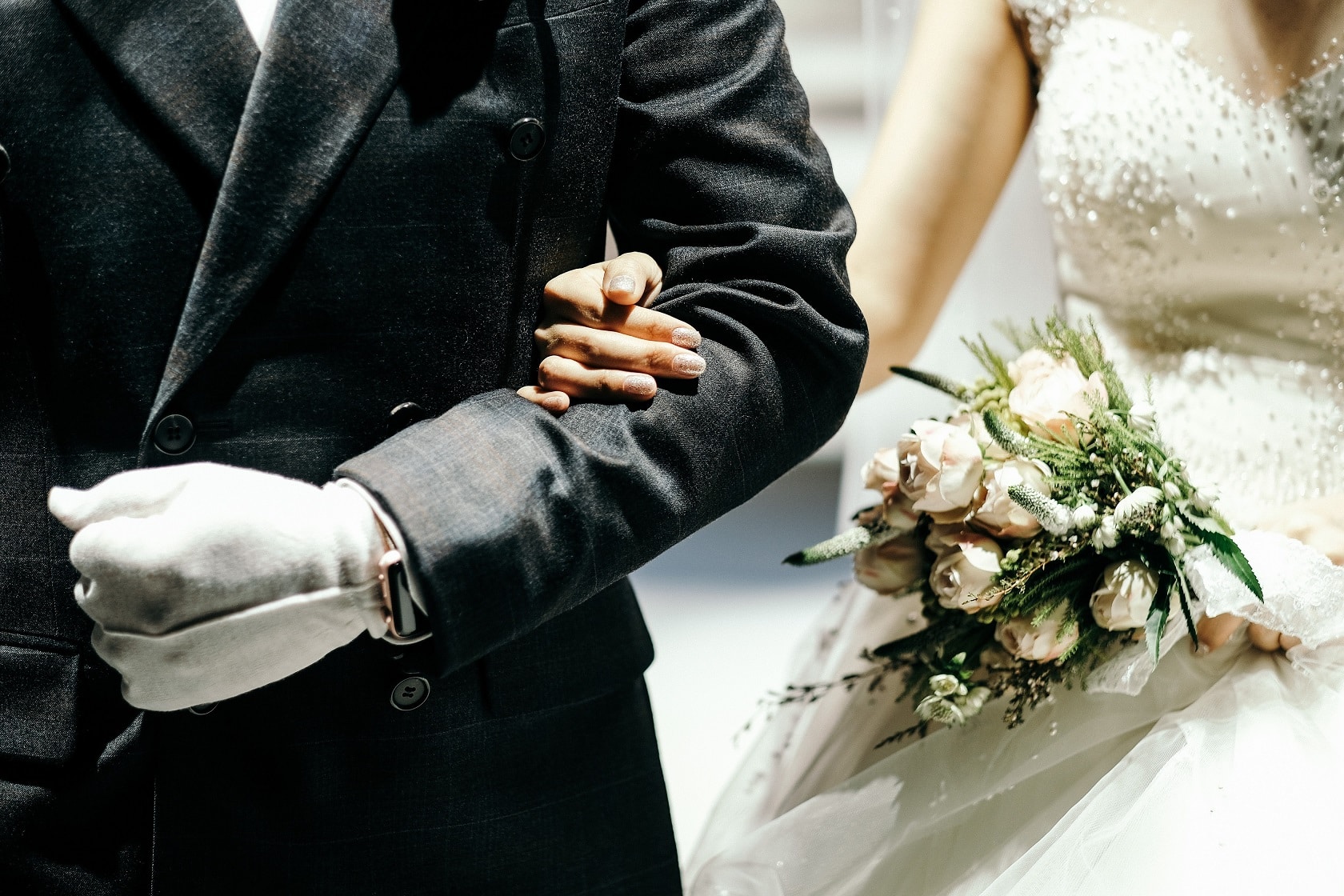 Walk Down the Aisle
Don't rush this bit. Enjoy walking down the aisle with your daughter, this is the moment all those months of planning has been for.
If your daughter is wearing a veil, then it is also your responsibility to lift it off your daughter's face. You may want to practise this because veils come in different lengths and you don't want to fumble it on the day.
Father of the Bride Speech
This is perhaps the most nerve-wracking of all, the father of the bride speech. But it doesn't need to be a trauma, and no one will judge you if you're eyes getting a little misty. This is a big day for you too. We'll look at the different components of the speech in more detail later.
Father-Daughter Dance
Hard work over, now its time to relax and have some fun. Part of that forms the father-daughter dance. Talk about this in advance, pick a song that means something to both of you, and if you're nervous, practice beforehand.
Keep Calm
This is perhaps the most important one. A wedding is a big day, and it takes lots of planning. Sometimes, in the middle of it, people can get carried away or stressed because they're too close to the situation. As the father of the bride, you can be that voice of reason who listens, absorbs, and then suggests a different way. Or keep things in perspective. Everyone will thank you for it on the day when everything goes smoothly!
Why not take a look at our other wedding blogs for more inspiration!
https://www.capesthorne.com/wp-content/uploads/2016/10/capesthorne-hall-logo_340x.png
0
0
Sarah Deeming
https://www.capesthorne.com/wp-content/uploads/2016/10/capesthorne-hall-logo_340x.png
Sarah Deeming
2020-09-07 14:15:24
2020-09-07 14:35:00
Father of the Bride Responsibilities