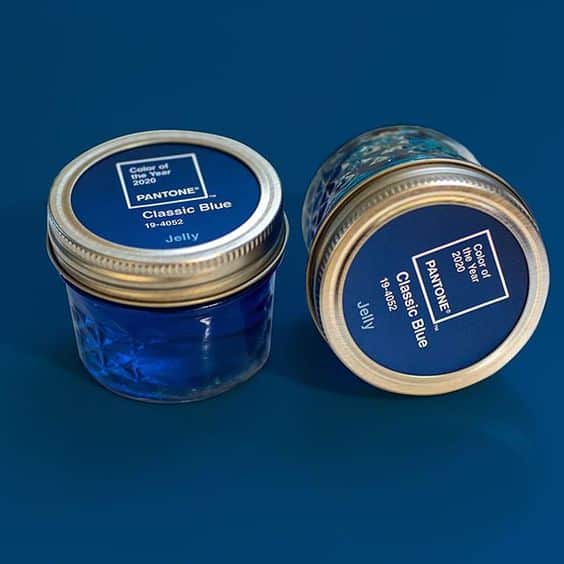 This Friday, Pantone released their colour of the year for 2020; Classic Blue. Pantone predict colour trends across the world in all industries from fashion to advertising. If they're predicting Classic Blue is going to be big, then the world needs to pay attention.
In their words "Instilling calm, confidence and connection, this enduring blue hue highlights our desire for a dependable and stable foundation on which to build as we cross the threshold into a new era."
I read that and found it covered so many points in life for us at the moment that it struck a chord with me. From the political upheaval we're facing at the moment (the only time I will ever mention such a heavy subject) to the fact that we are about to enter a new decade, a lot of changes are going on and we're probably all after something stable.
Classic Blue is a traditional colour for weddings, it's solid, tranquil, aspirational even as it reflects the sky with all it's boundless opportunities. I had the same colour for my own wedding, so the great news is you won't struggle to find items to complement your theme, should you choose this one.
There is a wide selection of wedding invitations for you to find the perfect one. With the many different shades of blue available, if Classic Blue overpowers one bridesmaid, then you can blend shades to give everyone a flattering look.
There are also a number of flowers that will work well with blue. You could have anything from natural blue flowers, such as thistles, iris, or blue bells to professionally dyed flowers to give your floral arrangements extra impact.
And if you needed a final reason to choose a blue wedding, if you're a traditionalist then you will already have your something blue to bring you luck on your big day.
As this is my favourite colour anyway, I'm really excited by 2020's colour of the year and I hope you are too.
https://www.capesthorne.com/wp-content/uploads/2016/10/capesthorne-hall-logo_340x.png
0
0
Sarah Deeming
https://www.capesthorne.com/wp-content/uploads/2016/10/capesthorne-hall-logo_340x.png
Sarah Deeming
2019-12-11 10:34:46
2021-01-19 12:55:41
Pantone Colour for 2020