When it comes to getting married, you have choices. Not everyone wants a church wedding, and if this is you or if you're undecided, then let's look at how the Registrars in Cheshire can help you make that decision.
Booking Your Ceremony
The first thing you have to do is pick a date. Choose one that is realistic for you and your planning / financing capabilities. There's no point in picking a date six months in the future if you're going to struggle to organise everything in time.
You can provisionally book your date up to three years in advance with Cheshire East and you will need to pay the full fee for your ceremony when you book. This is a non-refundable cost of £150 and this cost is taken off the total cost for your wedding.
Having up to three years to plan might seem like a lifetime, but if you want a particular venue or supplier who is very busy, you will need to book them well in advance. It's important to contact these people sooner rather than later as often they can only accommodate one event per day.
Rooms
They have their own rooms, two at Macclesfield and two at Crewe, and each of the rooms at the locations holds a different number of guests.
Of course, they also officiate weddings with us! We have a number of rooms in the venue that are licensed for weddings and three different locations outdoors you can choose from. Here's the link to our outdoor wedding guide which will tell you all about having your civil ceremony here at Capesthorne Hall.
Notice of Marriage
You must also arrange your notice of marriage. This is your formal declaration of your intention to marry, the same as having your banns of marriage read out in church.
This must be done 29 days before you get married, so if you're planning on a date of the 30th of May, then you must give notice by the 1st of May. You can do it up to a year in advance, so it's not something you have to leave to the last few weeks.
You must both be there because there are certain documents you need to take with you. These are the usual things to evidence your identity and address like your passport and a bank statement or utility bill.
Here's a link to the full list. It's worth looking at because there is additional documentation if you have been married before or if either of you are subject to immigration control.
When you call to book your appointment, make sure you tell them all the relevant information, including if you have a foreign divorce, so they can tell you everything you need to bring and not delay things.
There is a cost to this as well, £35, which isn't a huge amount but something you need to factor into your costing.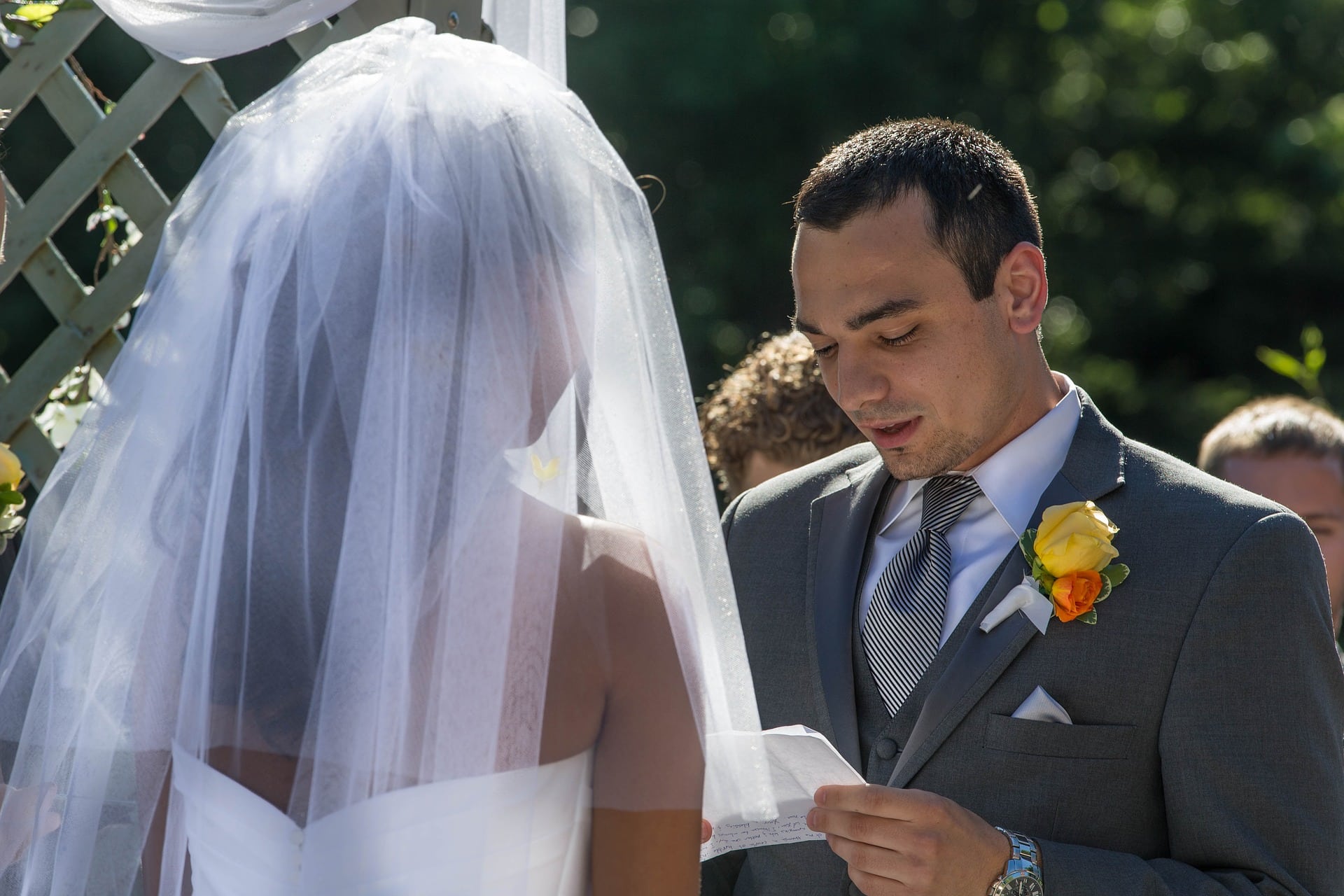 Personalisation
Just because you are having a civil ceremony doesn't mean you can't personalise your service.
There are some things civil ceremonies can't include, like readings and music with religious connotations. If you want something that covers both either have a church wedding or a blessing after your ceremony.
You could write your own vows, which is a great way to personalise your wedding, and you're not restricted to hymns for your music.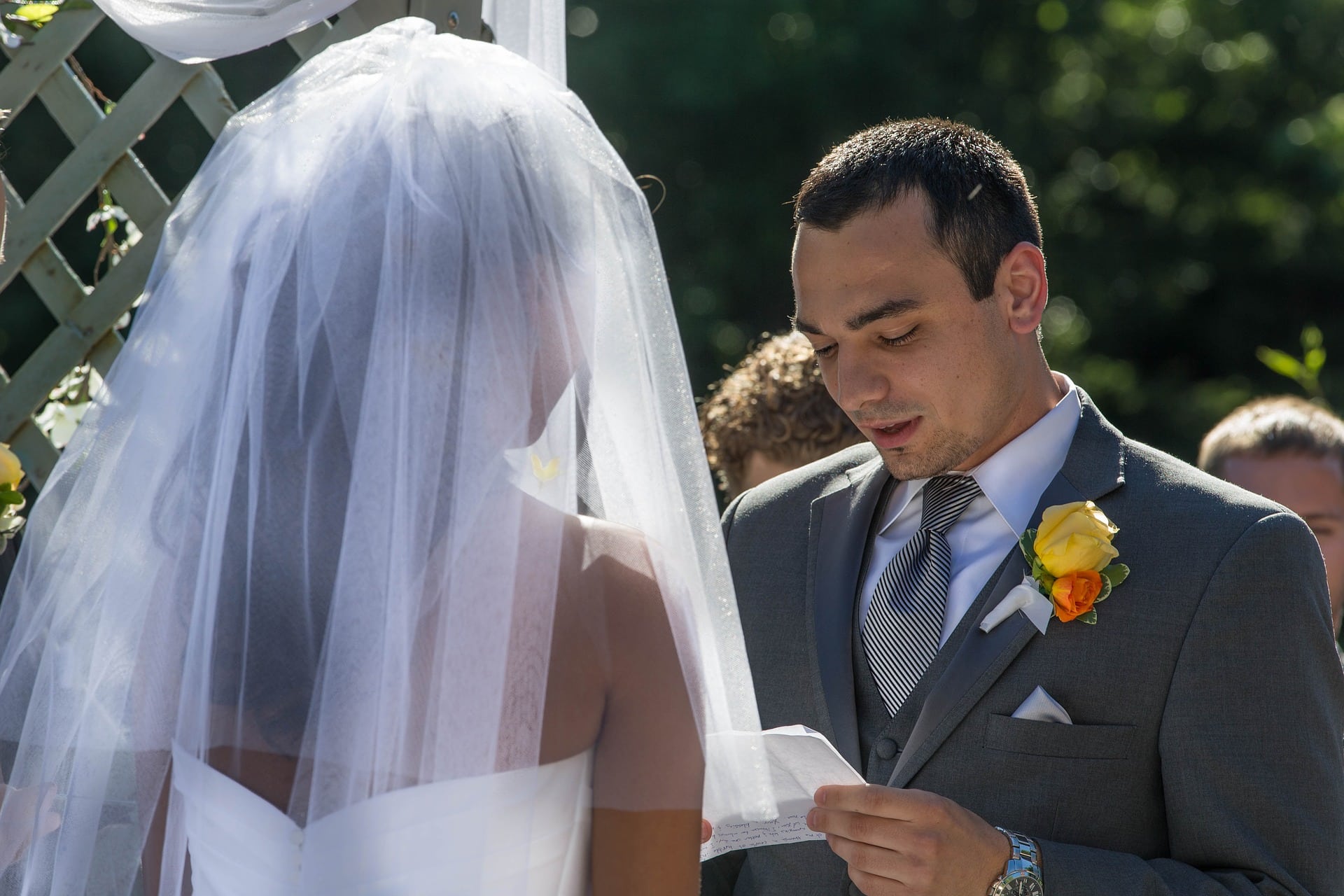 On The Day
Just like a church wedding, being late isn't actually a thing. You may not be the only wedding on the day. So that you're not holding other people up, you need to be there 15 minutes before the ceremony starts.
The service takes about 10-15 minutes, leaving you plenty of time for photos and socialising with your guests.
When signing the register, you'll still need two witnesses and, ladies, you sign in your pre-married name, not your new names, so keep that in mind!
Now, this might seem like a lot, but there is a Ceremonies Team who can help you at each step of the way. If you contact them when you decide you want a civil ceremony they can get you on your way.
They have also created a handy online brochure for even more information to help you make the right choice for your big day.
https://www.capesthorne.com/wp-content/uploads/2016/10/capesthorne-hall-logo_340x.png
0
0
Sarah Deeming
https://www.capesthorne.com/wp-content/uploads/2016/10/capesthorne-hall-logo_340x.png
Sarah Deeming
2020-05-26 21:25:49
2020-05-26 21:30:09
Registrars in Cheshire