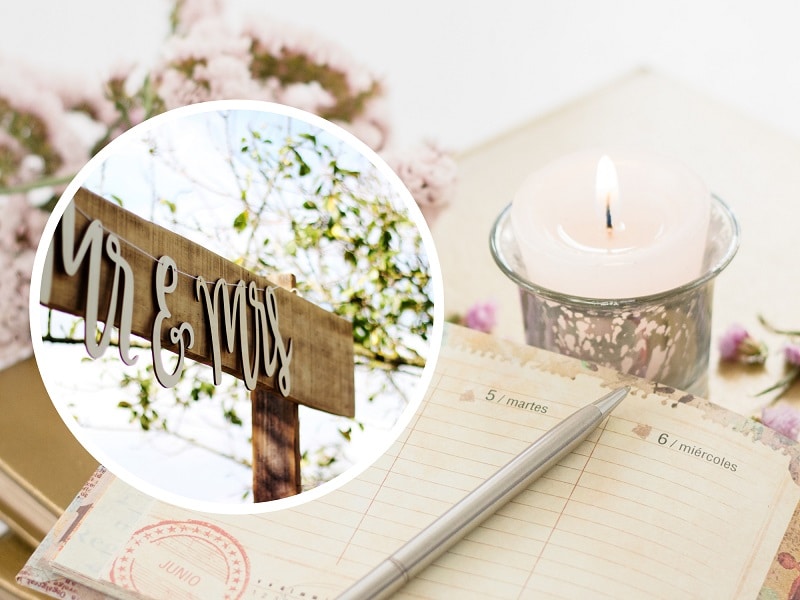 A little while back we looked at all the things you need to do twelve months before your wedding day. Today we're looking at what you need to do six months before the big day in our count down series, putting the planning in first so you can glide effortlessly down the aisle.
Wedding Invites
At this point you should have your venues booked and know the time and date, so now is the time to send out your wedding invitations. When setting your RSVP date make sure it gives you enough time to finalise numbers with suppliers.
Bridesmaid Dresses
Your dress might take a year to make, but luckily bridesmaid dresses don't. Book a date with your bride squad and go try some dresses on.
Florists
Florists can serve more than one client on the same day, so they don't need as much of a lead time as your dress. Check out a few different ones to see how well they translate your ideas into reality then get them booked. You could also see if any of your friends have recommendations from their weddings.
Caterers
If your venue is catering for your wedding, then you can leave this bit. If not, now's the time to book some sample sessions with the caterers and make a choice. Have a look at their websites first. Some caterers charge for sampling services but you get some, or all, of this back if you book them.
Entertainment
Depending on when you want your wedding, I'd recommend booking any entertainment now. Summer months can be very busy with more than just weddings and if you're after bouncy castles or ice cream vans you may find they're already booked for summer fairs or other weddings. Book ahead to avoid disappointment.
Cake
I'm putting the cake in this section because I believe in planning ahead. A bit of work now means more time to focus on details later. Adopt the same approach as you did for your florist and you can't go far wrong.
Other things
There are some things you'll want to leave until closer to the time and some things you can do whenever you want. If you're taking the approach of super prepared, then another thing to do is pick your music. This includes music for your service, your first dance and any tunes you want for your evening party. You could also start looking at accessories for yourself; shoes, jewellery, veils, tiaras and make up. If you're having a beautician do it for you, you could book your trial sessions to plan your make up for the day.
https://www.capesthorne.com/wp-content/uploads/2016/10/capesthorne-hall-logo_340x.png
0
0
Sarah Deeming
https://www.capesthorne.com/wp-content/uploads/2016/10/capesthorne-hall-logo_340x.png
Sarah Deeming
2018-12-19 16:34:13
2018-12-20 11:20:59
Six Months and Counting