The Perfect Hand-Tied Bouquet
What is a hand-tied bouquet? Well, the term hand-tied refers to the method used to create the bouquet. Basically, the stems are arranged in your hand, hence the name. However, any style can be hand-tied but in this blog, we're referring to the style where the stems are left long and wrapped in ribbon. If you're thinking of having this style, here's a guide for getting the perfect bouquet.
For this sort of bouquet, all flowers are available, the key is to select similar styles. For example, only pick round headed blooms or spires, don't mix and match. Depth comes with your foliage.
You can mix and match your blooms so you can have all your favourites. Carnations, roses, dahlias and peonies all have round heads that work well together. Or you could have ones with longer heads like calla lilies, delphinium, lupin or foxglove.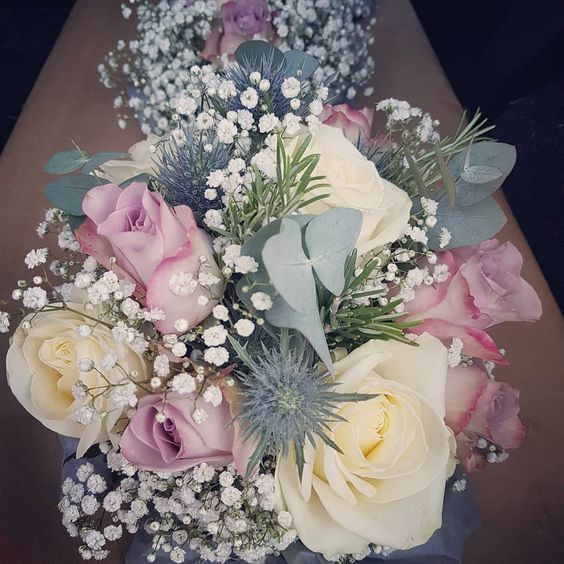 Or, if you have an absolute favourite, then you can build your bouquet around one type and bring in foliage to provide relief and colour.
Your foliage builds depth to your bouquet. You can use silvery green leaves like dusty miller or darker ones like leather-leaf fern or Italian ruscus.
You could also break the earlier rule of not mixing spires with round blooms because little delphinium and heather work well as fillers and won't detract from your bigger rounded headed blooms.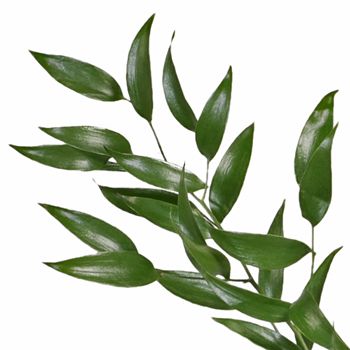 Other popular choices are lily of the valley, feverfew, daisies and baby's breath. These are little white flowers that come in bunches like clouds, ideal if you're only have one colour of flowers and deep green.
Finally, the whole thing is brought together with a bow. If you've opted for flowers that don't match your colour scheme, this is your chance for a little colour. Alternatively, you can have a white or ivory ribbon, so all the attention is on your flowers and not the bow.
Hand-tied bouquets are also very versatile, perfect for all styles of wedding from formal to bohemian. Using cottage garden flowers like heather and foxglove will give you a relaxed informal bouquet for your bohemian or woodland wedding, whereas roses and lilies are just right for more formal weddings. If you're unsure, a good florist will be able to bring your ideas together.
https://www.capesthorne.com/wp-content/uploads/2016/10/capesthorne-hall-logo_340x.png
0
0
Sarah Deeming
https://www.capesthorne.com/wp-content/uploads/2016/10/capesthorne-hall-logo_340x.png
Sarah Deeming
2019-02-19 11:11:45
2019-02-19 11:13:14
The Perfect Hand-Tied Bouquet