Tips for the Best Father of the Bride Speech
Tips for the Best Father of the Bride Speech:
Speeches are one of those things you either love or hate, and there are few speeches more critical than the father of the bride speech. The whole wedding party is looking at you with expectations, and you want to make your daughter happy.
Planning is vital to take the stress out of the speech. If you can practice, you're guaranteed the confidence to smash it on the day.
Usually, the father of the bride speech leans towards heart-warming and welcoming than teasing. Save the jokes for the best man.
You should introduce yourself. While you might know everyone on your child's side, there could be people on your new in-law's side who don't know you, even if they can make an educated guess about who you are. It doesn't need to be your life story, just something short and sweet.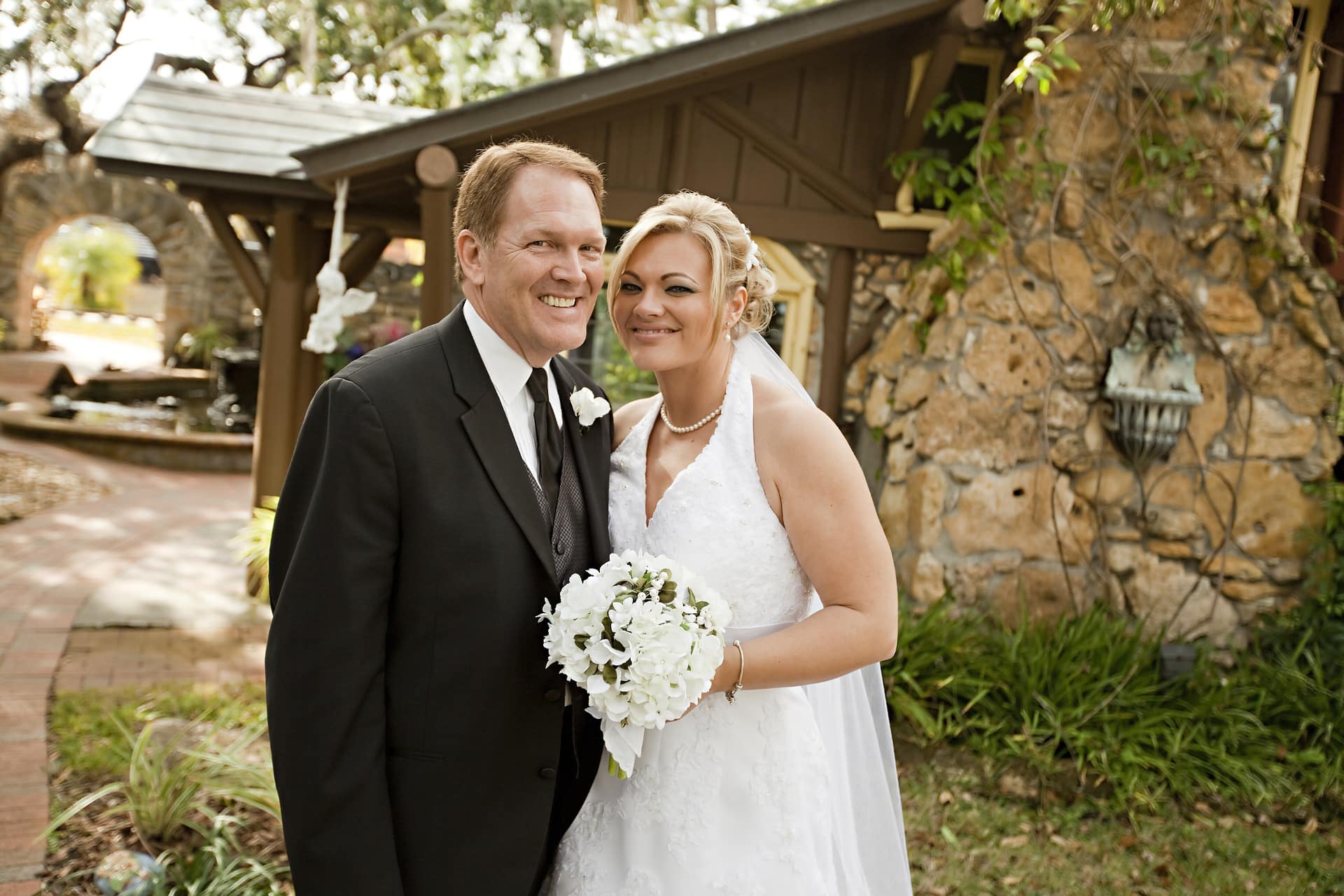 Traditionally, wedding invites are from the parents of the bride, so you should welcome the guests. It's always nice to pick some out to thank personally, especially if they have come a long way. Don't forget to include people from both sides.
And don't forget to thank the bridesmaids and wedding party. They've put a lot of effort behind the scenes into bringing the day together and should be thanked.
The next part is the personal touch where you share with the guests, stories about your daughter, and your new son or daughter-in-law.
Rather than something vague like "I love my daughter, she's amazing" reflect on the moments where your relationship with your daughter was everything. Like the day she graduated or passed her driving test after you'd spent hours sitting beside her as an unpaid driving instructor. These little moments are profoundly personal and guaranteed to strike a chord with everyone.
Talk about the first time you met your daughter's partner or the moment you knew they were the one your daughter was going to spend the rest of her life with. Be positive and supportive, because after you, it's the best man, and it's their job to embarrass your new son or daughter.
Finally, it's time to impart some wisdom about the key to a happy married life. The best piece of advice I have ever heard was in season 3 of Stranger Things. Lucas asks his father how he handles the situation when Lucas's mother is wrong. His father puts his paper down and says "Son, your mother is never wrong." Jokes like this are expected and end your speech on a light note.
You may have other advice, just don't make it too serious, and try to stick on the right side of tasteful. You don't want to upset anyone.
Then you invite everyone to join you in the first toast to the newly married couple. Simple. By starting to plan your speech sooner rather than later, you give yourself space to revisit it and view it with fresh eyes. This means you're more likely to identify anything inappropriate or remember a better moment to share, which will make your speech one guests talk about fondly for years to come.
Why not take a look at our other wedding blogs for more inspiration!
https://www.capesthorne.com/wp-content/uploads/2016/10/capesthorne-hall-logo_340x.png
0
0
Sarah Deeming
https://www.capesthorne.com/wp-content/uploads/2016/10/capesthorne-hall-logo_340x.png
Sarah Deeming
2020-09-11 11:22:11
2020-09-11 12:07:39
Tips for the Best Father of the Bride Speech