Wedding Photography Styles
One of the best parts of your wedding day is the wonderful memories that are made. It is your wedding photographs that are key to capturing your magical moments for all eternity. Unlike other wedding supplies, your photographs are the only aspect of your whole day that you cannot sample beforehand! This means you will need to embark on some very detailed research on the artistic styles, professional skills and personal attributes on offer and have a clear idea of your personal requirements before you engage your photographer. This sounds like a lot of work – but do not worry! We have come up with a short and simple list of wedding photography styles to help you choose the one that suits you best!
What is Your Style?
Before you start on the long haul of searching through the thousands of photographers in your area, you can easily reduce this chore by establishing what kind of photography style you prefer and from there, picking a photographer that best achieves that style. For example:
Documentary: These are spontaneous and un-styled pictures that capture the genuine experience of guests, decor and events of the day, exactly as they happen. For instance, photos of your guests mingling during the drinks reception; the hilarious reaction of the best man's speech; or the bridesmaids' surprise dance routine! Capesthorne Hall is ideal for this style as it offers an excellent variety of both internal and external spaces.
Portraiture: This style of photography is perfect for the bride and groom who want a more traditional theme to their photos. These are often comprised of pre-arranged shots in front of carefully selected backdrops at the reception venue. The stunning terraces, formal gardens and grand interior rooms at Capesthorne are perfect for capturing this kind of traditional style!
Fine Art: These photos are vivid, breathtaking and look as though they were shot on film, creating a dreamier, softer expression of the day. They also look magnificent in black and white when ultra-dramatic shots are your choice of style!  Again, Capesthorne Hall can provide plenty of photo options with the charming lake and gardens surrounded by beautiful landscaping that can enhance the look of even the most reserved bride and groom and their guests!
Edgy and Bold: For the creative bride and groom, who like things 'outside the box', these photographs are defined by tilted angles and idiosyncratic framing that move away from conventional shots to capture the true atmosphere of your special day with the emphasis on single objects and not only on the happy couple. This would work very well with the choice of interesting rooms and staircases at Capesthorne Hall, and not forgetting the wonderful views of the grounds to be seen from the windows.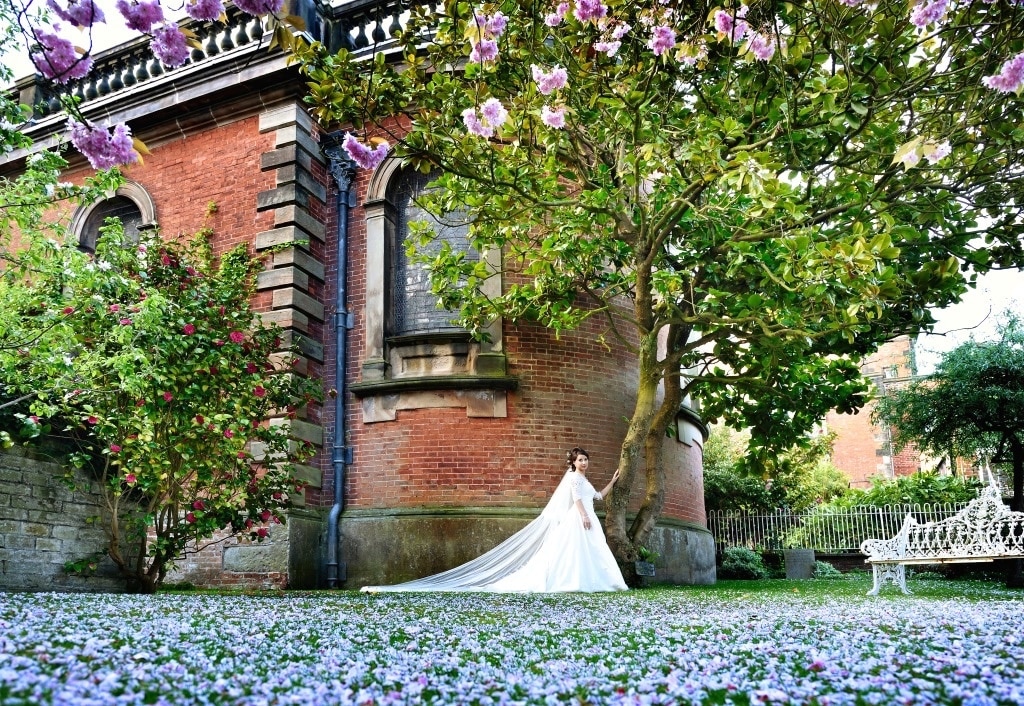 Pre-photograph Preparation
Once you have decided on your desired style of photography, you can then begin to explore the world of photographers and set up interviews with possible candidates. Make sure, during the meeting, that you take time to look at your potential photographer's previous work and have an informal chat about your requirements to ensure you are reading off the same hymn sheet to get the best results! You might even decide to hire more than one photographer, so that you cover a range of styles.
When you have decided on your chosen photographer, it's a good idea to meet up with them at your selected venue so they can plan out positions for the best photos ahead of the big day! Pre-photo preparation = no stress on the day for you! Phew!
Just remember, your wedding photographs will last your life-time, so it really is worth making sure you get exactly what you want on your big day.
https://www.capesthorne.com/wp-content/uploads/2016/10/capesthorne-hall-logo_340x.png
0
0
Erica Memphis
https://www.capesthorne.com/wp-content/uploads/2016/10/capesthorne-hall-logo_340x.png
Erica Memphis
2017-10-10 14:45:13
2017-10-11 10:05:06
Wedding Photography Styles