For your wedding, have you decided how you're going to have your guests seated for the breakfast? I appreciate you have lots to think about so this may have slipped your mind. Here are some suggestions of wedding table set-ups for your inspiration.
Circular
This is a popular choice. Most of the weddings I've been to have individual circular tables. Some people may have their backs to the top table while they're eating, but everyone knows to turn their chairs when the speeches start. You could also use squares or rectangles, depending on what is available. 
Lines
Whenever I think of rectangular tables, I always think of the dinner hall at Hogwarts and I love the idea. It equalises everyone. No one has their back to you and there's more opportunity for guests to speak to one another.
Triangular
This one is unusual and creates an intimate atmosphere. Use three separate rectangular tables, create a triangle and sit your guests around the outside. You can have as many or few triangles as you like depending on the number of guests you have coming.
Outline
You could have tables running along the walls of the room to create a square. Like the triangle, with no one on the inside, you will have an intimate setting where everyone is equal.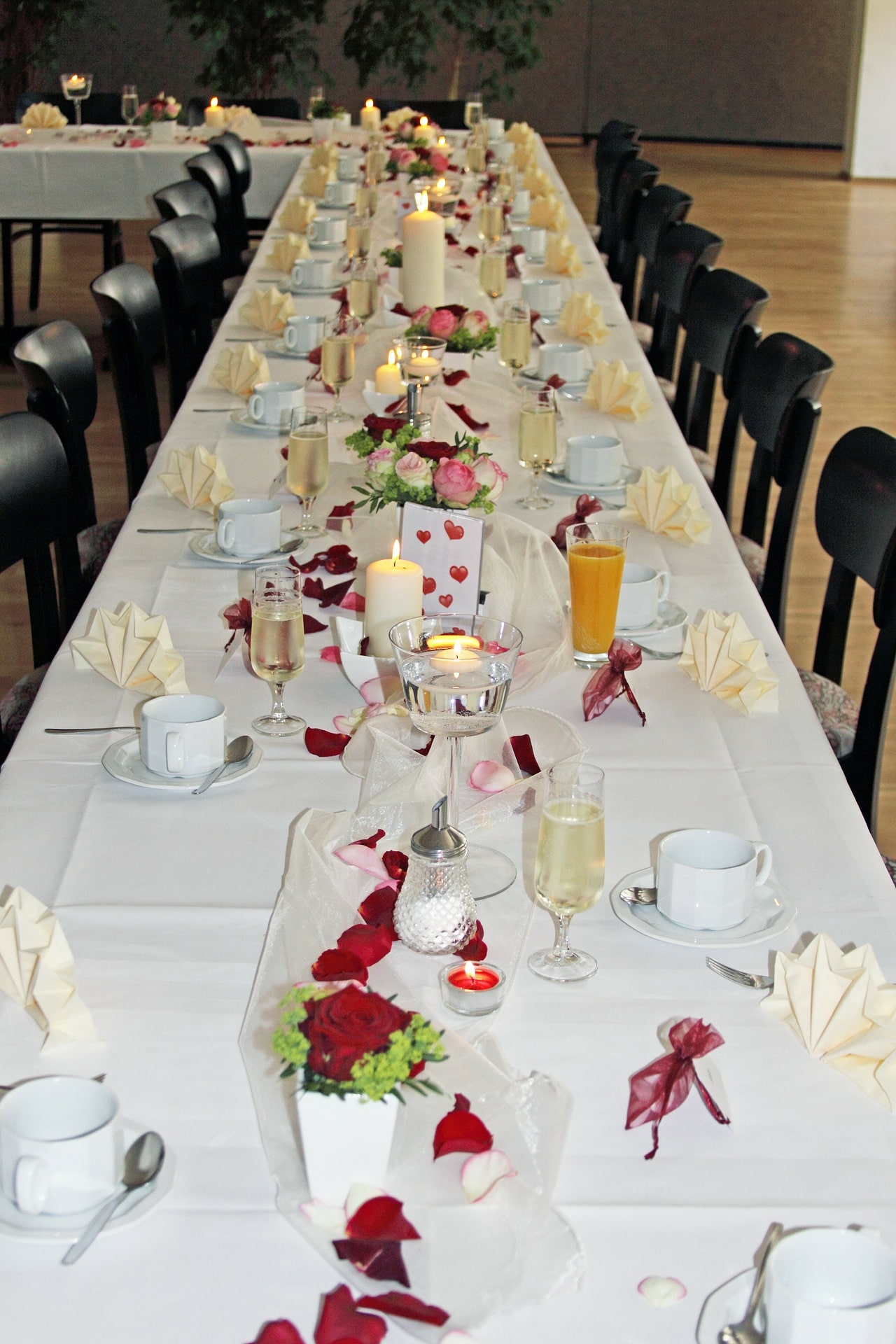 Combination
Can't decide which one to have? Have them all. Whether relaxed or formal, you can use the different tables to create a pattern that will give your guests something special for the breakfast.
One table
Depending on number of guests and room size, you could have everyone at one single table. If you're having an intimate wedding, only a few of your nearest and dearest, then this is a fantastic idea and stops you worrying about upsetting anyone by having them on a different table.
If any of these capture your imagination, or you have your own ideas, then give us a call and discuss what we can do for you here.
https://www.capesthorne.com/wp-content/uploads/2016/10/capesthorne-hall-logo_340x.png
0
0
Sarah Deeming
https://www.capesthorne.com/wp-content/uploads/2016/10/capesthorne-hall-logo_340x.png
Sarah Deeming
2018-09-14 10:48:51
2018-09-14 10:50:43
Wedding Table Set Ups