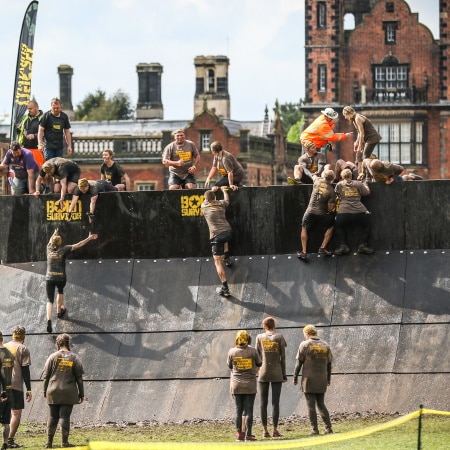 Located at the stunning Capesthorne Hall between Manchester and Macclesfield is the muddiest of Born Survivor Courses which is not to be missed.
Don't be fooled by it's picturesque setting, as deep behind enemy lines are 35+ Military grade obstacles wrapped up in Commando inspired madness which is challenging yet lot's of muddy fun!
Complete this mission and you will truly become a Born Survivor!
Book now – www.racespace.com/gb/born-survivor/born-survivor-assault-on-capesthorne-hall-2