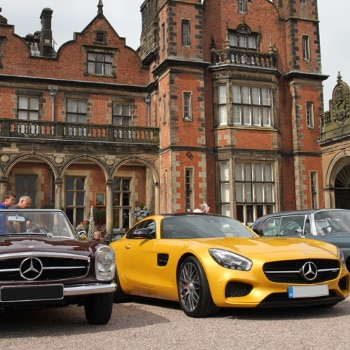 Includes North West Mercedes-Benz Day
Our third and final event of 2020 at Capesthorne Hall, this popular event regularly attracts 400-500 display vehicles to this most picturesque of settings.
In addition to an eclectic display of vintage, classic and modern classic vehicles the Capesthorne Hall courtyard directly outside Capesthorne Hall will be filled with a stunning display of vehicles courtesy of the Cheshire Mercedes-Benz Owners Club.
Prices: Adults £8.50, Children (7-14yrs) £3.50. Visitor parking is free.
Lakeside Cafe open 11am – 4.30pm for refreshments
Please see Classic Shows website for exhibitor enquiries.
www.classicshows.org
Tel: 01484 667776
Email: info@classicshows.org