At this time of year, our gardens are coming to life with colour as the first spring flowers are peaking through. If you are having a spring wedding, you could include some seasonal flowers. They will be a delightful enhancement for your main flowers. 
Daffodils
Nothing says spring like daffodils. Bright and chirpy, they'll add a splash of colour to any bouquet. They will also brighten up tables as part of your centre pieces.
Peonies
Peonies are classic flowers, bringing a touch of elegance to any arrangement. They come in different shades and, due to their size, a few go a long way.
Tulips
If you're after variety, tulips are the flowers for you. Vibrant and eye catching, tulips come in lots of colours, perfect for blending with your scheme.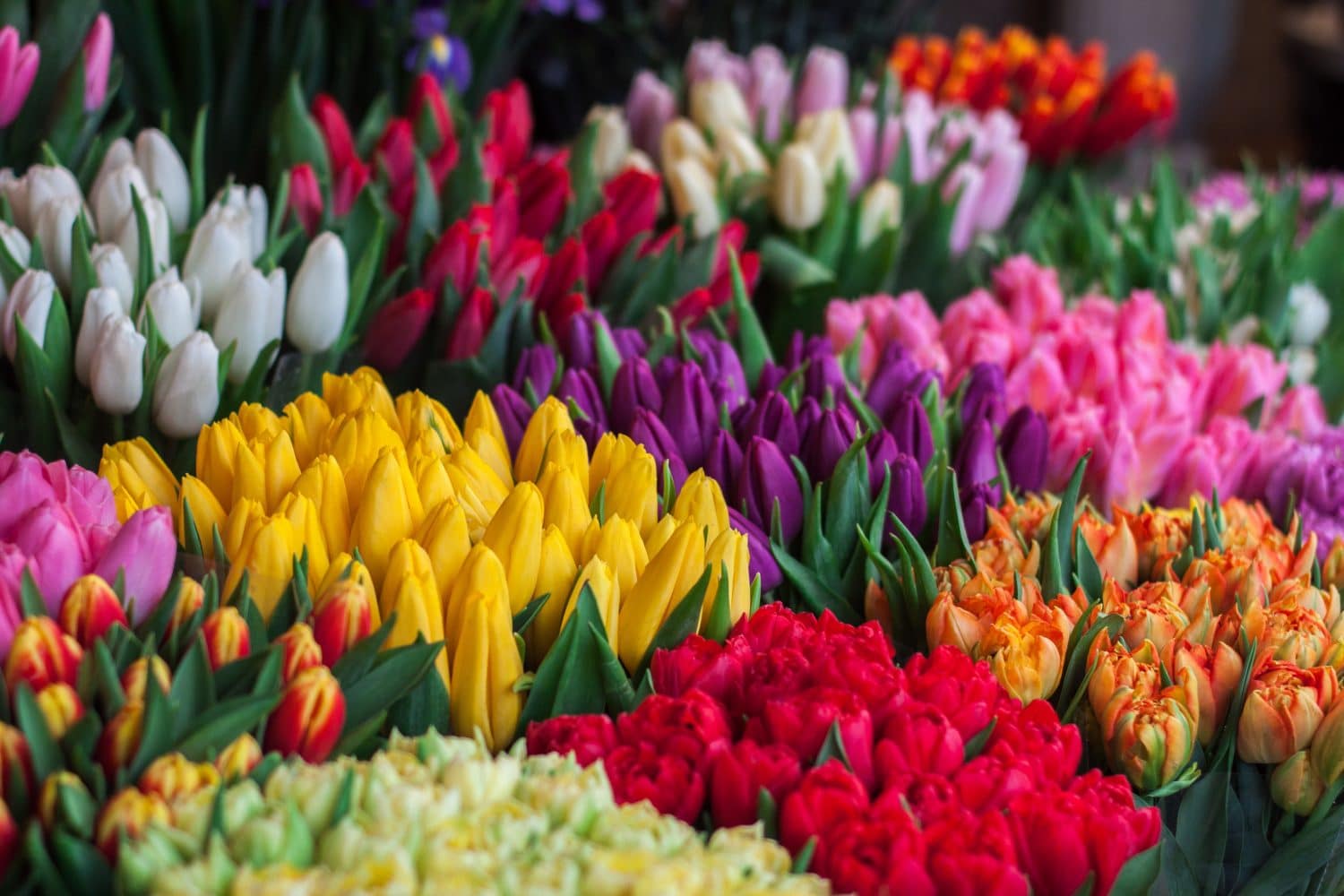 Hyacinth
These are beautiful flowers. Colourful and fragrant, hyacinths are a seasonal addition you'll be glad you included as you catch their scent throughout the day.
Iris
These versatile little flowers will add splashes of rich, eye-catching purple to your arrangement. Perfect for blending or contrasting with your colour scheme.
Crocus
Like mini-tulips, these little darlings come in lots of colours. The right size for button holes and corsages, you can use them instead of the larger tulips if you are using them.
Fritillaries
A member of the lily family, these delicate flowers have large, nodding, bell-shaped heads. They are an alternative to the upright flowers and can bring a softer touch to your bouquet's profile.
Lily of the Valley
If you want a trailing bouquet, then consider including lily of the valley. Little white bell-shaped flowers, they are full of life and energy. A classic spring flower.
Bluebells
From one classic to another, bluebells conjure up images of spring walks through woodland. Perfect for the bohemian bride.
All of these flowers are versatile. They add depth and character to your bouquet if your main colour is white or red. They work in centrepieces, buttonholes, and decoration, giving you a rainbow for your wedding.
https://www.capesthorne.com/wp-content/uploads/2016/10/capesthorne-hall-logo_340x.png
0
0
Sarah Deeming
https://www.capesthorne.com/wp-content/uploads/2016/10/capesthorne-hall-logo_340x.png
Sarah Deeming
2018-03-12 15:09:53
2018-03-12 15:14:29
Spring Wedding Flowers